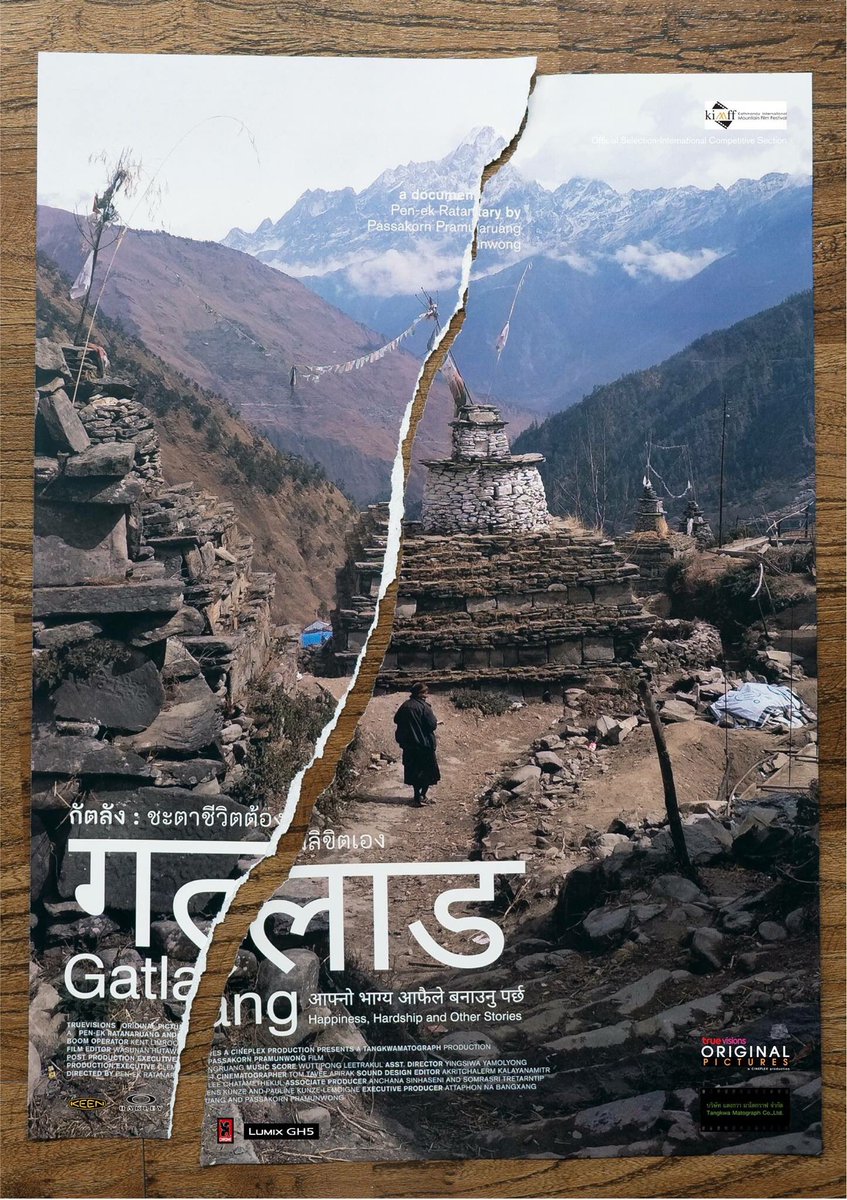 Film Year:
2018
Release Date:
29 November 2018
Running Time:
88 Mins
Genre:
Film Rating:
G
Director(s):
Production Company / Distributor (Thailand):
Executive Producer(s):
Cinematographer(s):
Editor(s):
Composer(s):
Synopsis:
'Gatlang' a small village located in Nepal, 7400 ft. above the sea. Precisely a chapter of their live that intersects with the history that no one ever been documented before. This place manifests itself as an inseparable link to the time and tide of the decades. It was the decade when the natural and people were a beautiful poetry it went through time and it is away itself through the neon light but with people between varies of characters and manner among them, push the highest cost is now stuck at corner of the own PEACE. This story needs to be recorded and told.
This corner where the area is full of love, fulfillment, dashed hopes, smiles, laughter and tears. It has also shallowed up people around them. But above all else, it is a chapter in World's history that has been blatantly ignored.