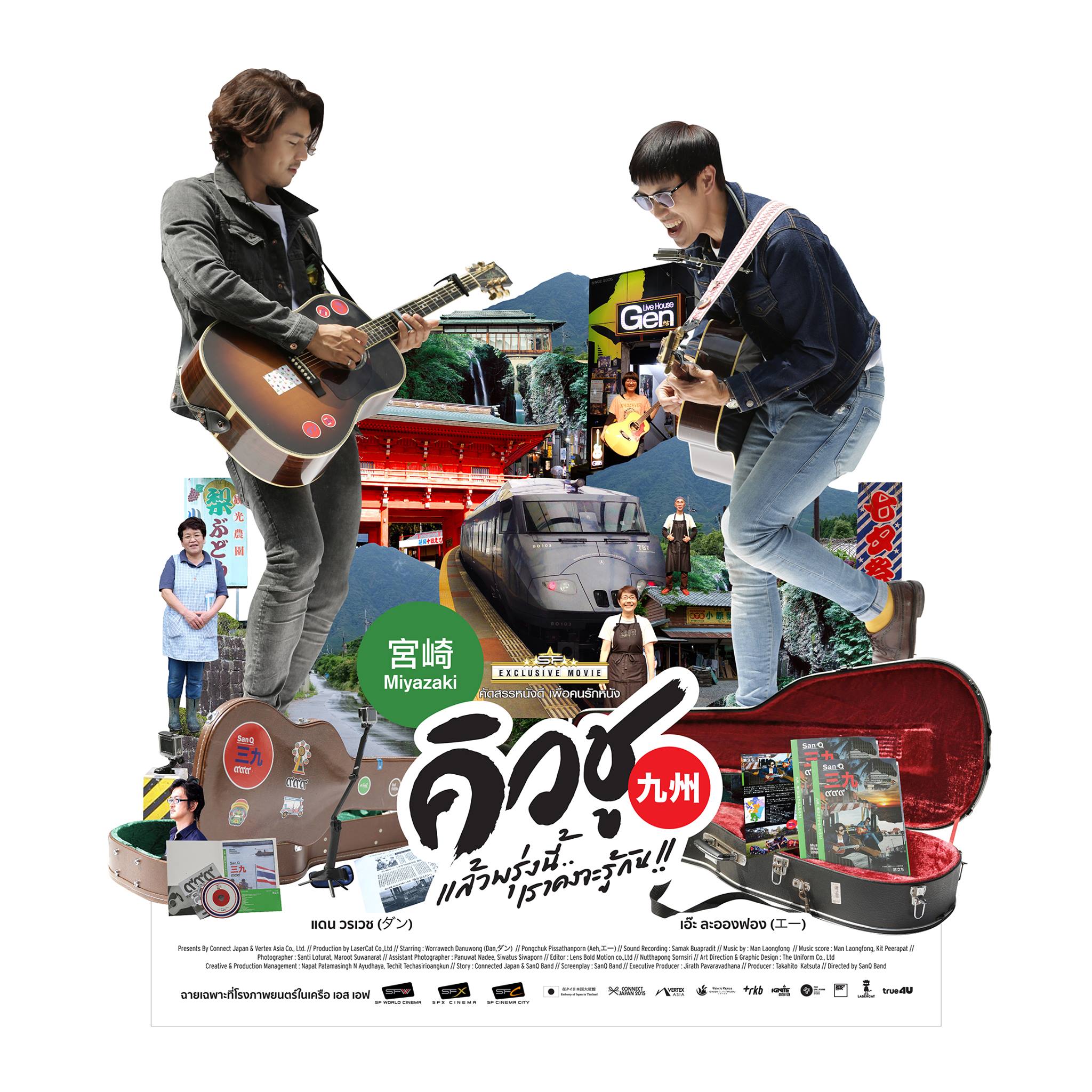 Film Year:
2015
Release Date:
24 December 2015
Running Time:
165 Mins
Genre:
Film Rating:
S
Director(s):
Cast:
Production Company / Distributor (Thailand):
Executive Producer(s):
Producer(s):
Screenwriter(s):
Cinematographer(s):
Editor(s):
Composer(s):
Synopsis:
The film depicts the 30-day journey through 7 Japanese prefectures of Dan and Aeh. The biggest challenge is that they aren't allowed to bring money. They need to perform music on street in order to sell 999 CDs in exchange of food and traveling fees. Dan and Eeh make their own music, translate the lyrics from Thai to Japanese, and must sell the records up to 999 CDs to join Fukuoka Asian Party, the biggest Japanese Music Festival in Japan.