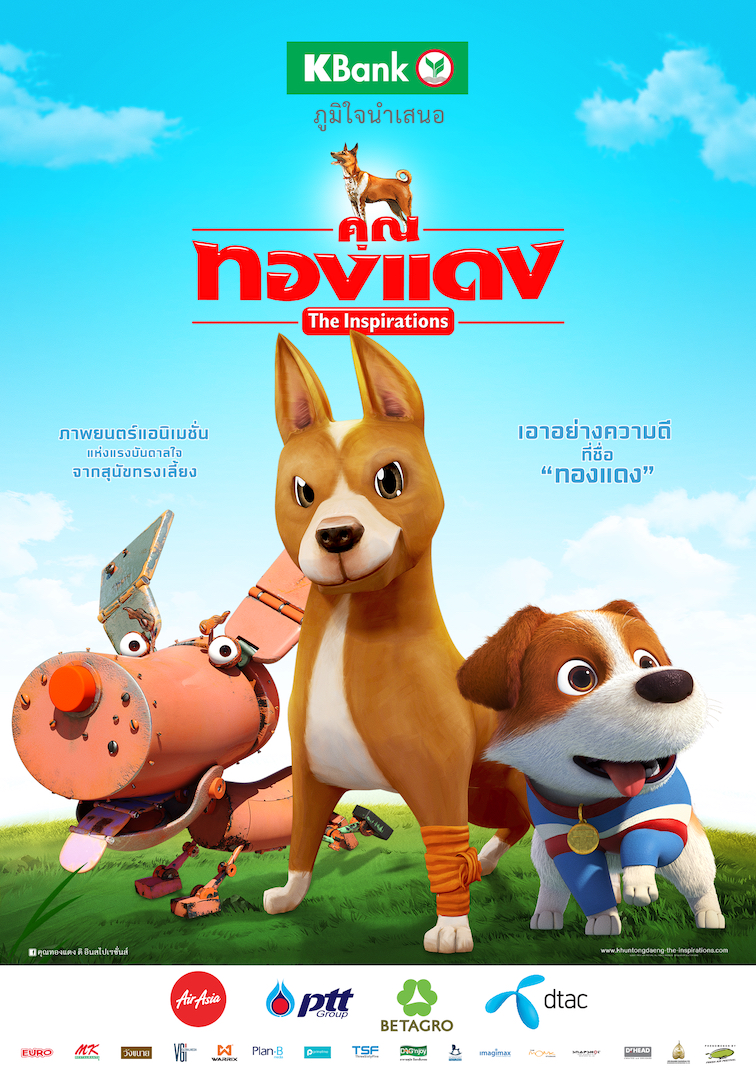 Film Year:
2015
Release Date:
3 December 2015
Running Time:
101 Mins
Genre:
Film Rating:
G
Director(s):
Cast:
Production Company / Distributor (Thailand):
Executive Producer(s):
Producer(s):
Screenwriter(s):
Cinematographer(s):
Editor(s):
Composer(s):
Synopsis:
Three animated films interwoven with live-action segments are inspired by the good deeds of Khun Thong Daeng, the King's beloved pet dog. Little Copper is about a robot who fixes a tin can into robot pup named Copper, giving its new life and value. Tong Lor tells the story of a puppy that wants to protect his owner, the blind girl, no matter where she goes or whatever journey it is going to take them. "Mid-Road" greets with the life of Jorn, a stray dog living with an elderly monk. He has difficulties coming to terms with others at first, but now he and his fellow temple dogs have joined force to protect the temple and the monk from thieves.