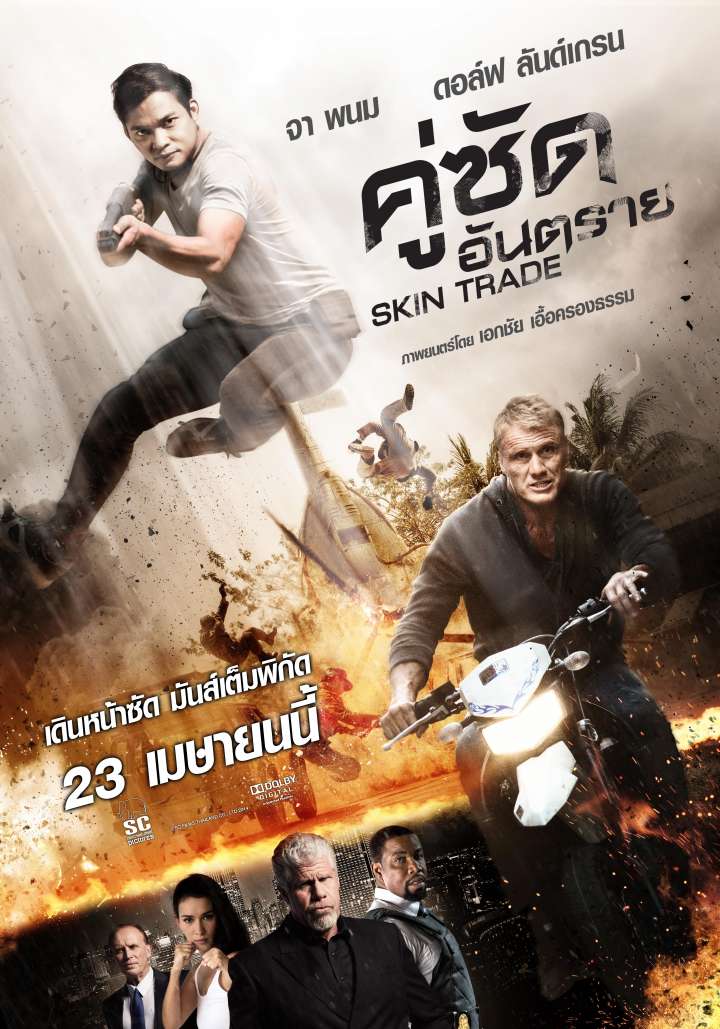 Film Year:
2015
Release Date:
23 May 2015
Running Time:
96 Mins
Genre:
Film Rating:
18+
Contact (International)
SC Films (Thailand) Co., Ltd.
63 Athenee Tower, 15th Floor, Unit 1501 - 1502/1 Lumphini, Pathum Wan, Bangkok 1033, Thailand
Tel: +66 2168 8684
Fax: +66 2168 8683
E-mail: piyasak@scfilmsthailand.com, tantan@scfilmsthailand.com
Director(s):
Cast:
Production Company / Distributor (Thailand):
Executive Producer(s):
Producer(s):
Screenwriter(s):
Cinematographer(s):
Editor(s):
Composer(s):
Synopsis:
Nick, from NYPD, and Toni Wittayakul, from Thai police department, are investigating the very same case at two different worlds. During an arrest in New York, Nick accidentally killed the youngest son of Viktor Drakovich. Viktor's other two sons avenge their brother's death by killing Nick's wife and daughter. Narrowly escapes death, Nick flies to Bangkok, aiming to destroy Victor's gang. Toni is assigned to arrest Nick. Things get worse between them when Nick is framed for killing Toni's partner. After knowing the truth, Nick and Toni decide to join hands to take Viktor and his sons down once and for all.
Contact (International)
SC Films (Thailand) Co., Ltd.
63 Athenee Tower, 15th Floor, Unit 1501 - 1502/1 Lumphini, Pathum Wan, Bangkok 1033, Thailand
Tel: +66 2168 8684
Fax: +66 2168 8683
E-mail: piyasak@scfilmsthailand.com, tantan@scfilmsthailand.com