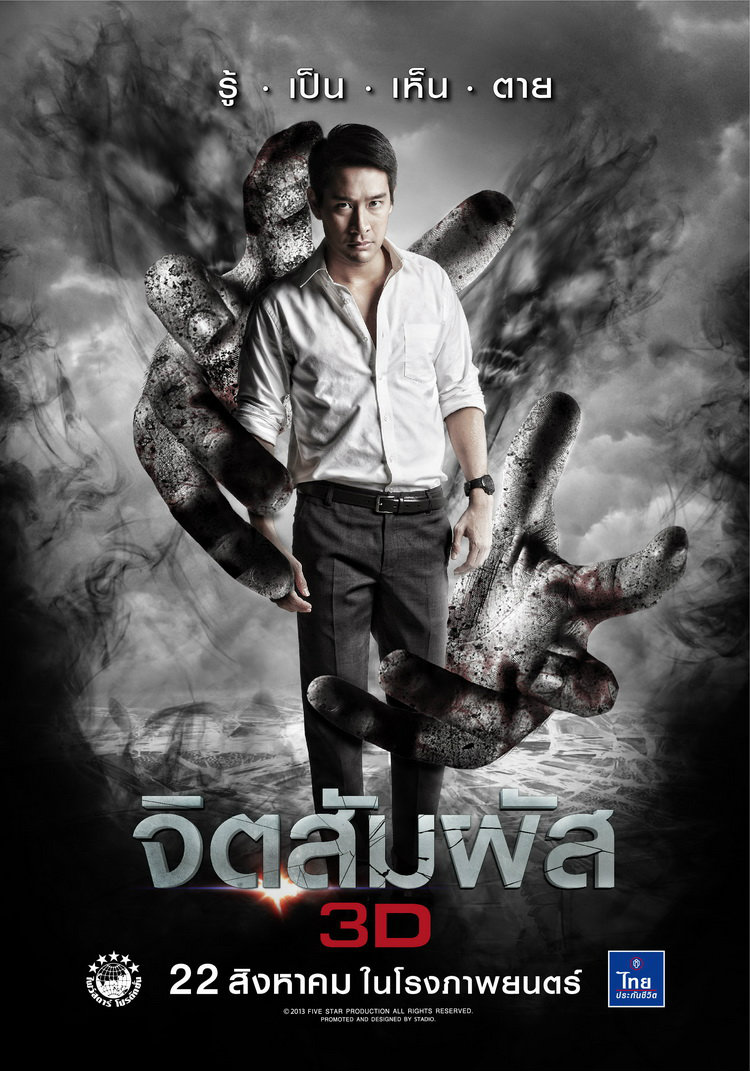 Film Year:
2013
Release Date:
22 November 2013
Running Time:
88 Mins
Genre:
Film Rating:
15+
Director(s):
Cast:
Production Company / Distributor (Thailand):
Executive Producer(s):
Producer(s):
Screenwriter(s):
Cinematographer(s):
Editor(s):
Composer(s):
Synopsis:
Jate can see spirits and knows their "karma" since he was a child. It makes him a weirdo in others' eyes so he keeps it secret. Jum, his girlfriend, is the only one who knows about his gift and she does not want him to get involved with Kaew, a girl accused of killing people by her reckless drive. However, with his gift, Jate knows that this tragedy is not an accident. He tries to help Kaew as much as he can but something seems to be chasing after Kaew. Then Jum also becomes a target. That something is determined and unstoppable.