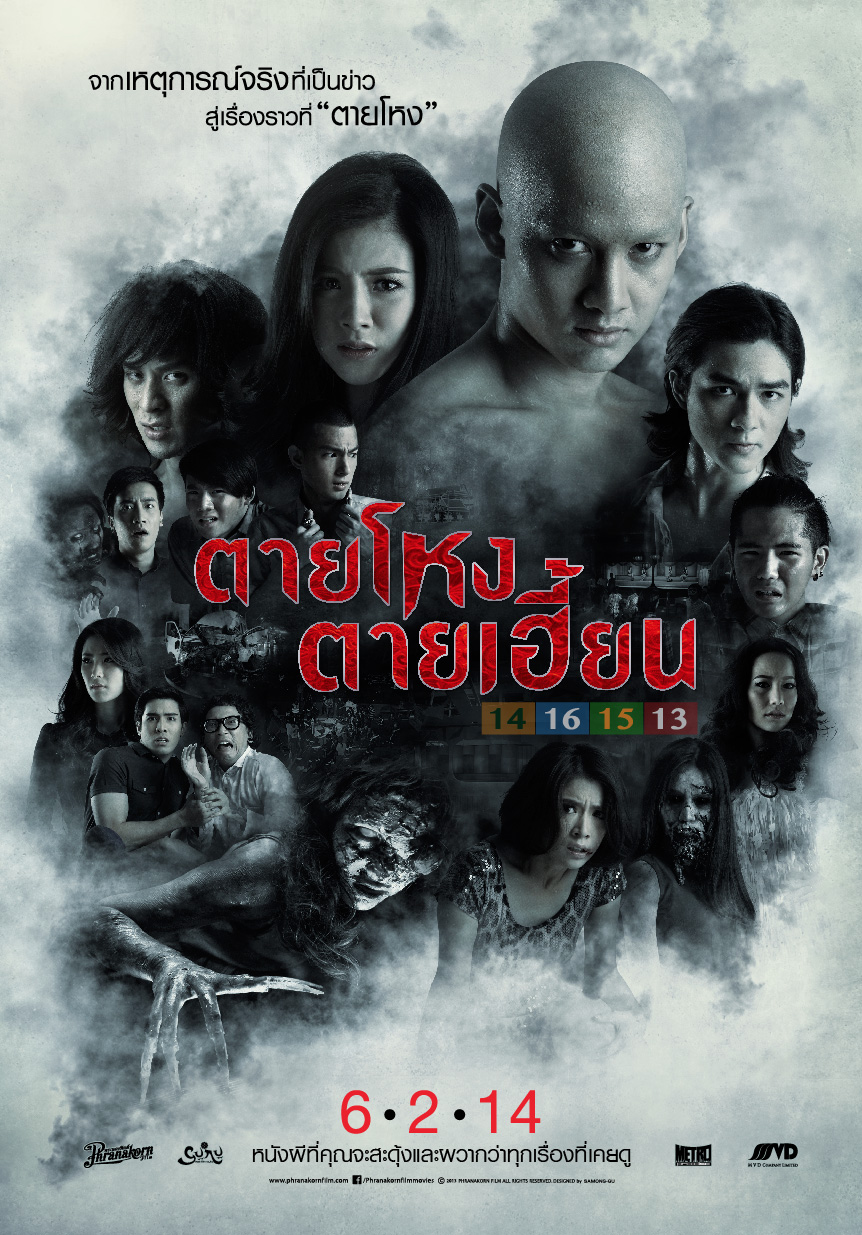 Film Year:
2014
Release Date:
6 February 2014
Running Time:
108 Mins
Genre:
Film Rating:
18+
Director(s):
Cast:
Production Company / Distributor (Thailand):
Executive Producer(s):
Producer(s):
Screenwriter(s):
Cinematographer(s):
Editor(s):
Composer(s):
Synopsis:
Based on true stories from newspapers' front pages, the film delivers in four parts.
"13" tells the story of a man who has to quit his monkhood due to moral misconduct. People often believe if you quit monkhood for shady reasons, you'll face different forms of horror.
"14" is about a van that falls off from highway. When it has been repaired and is back in service again, how can you know its history?
"15" chooses to go with ghost in the ventilation shaft. If you were to stay overnight at a hotel and see strange things despite rooming alone, there might be a ghost. A parody of a brothel in Soi 9 is being told in
"16". Many women are deceived to work here and once they are in there is no way out, even after death.