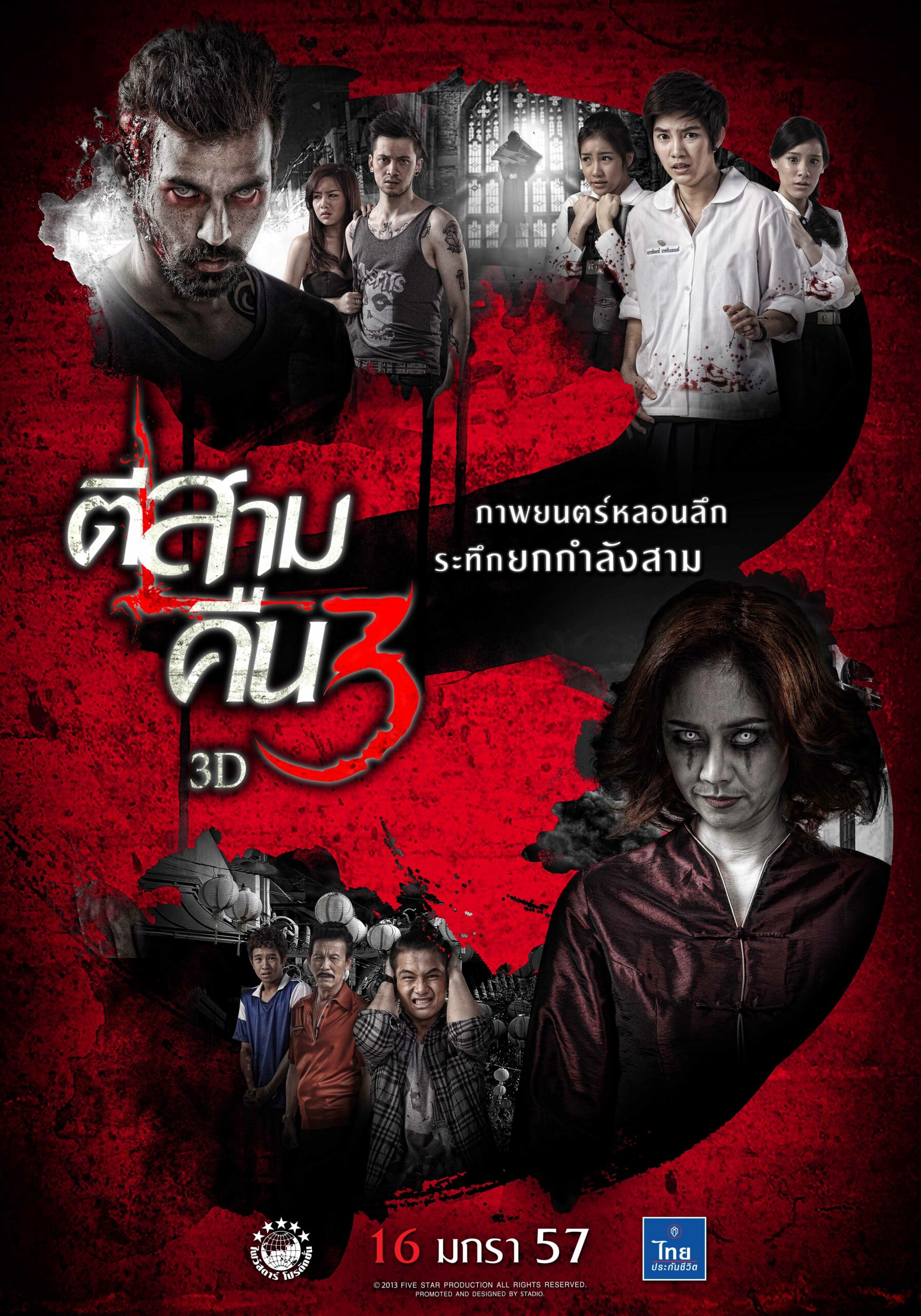 Film Year:
2014
Release Date:
16 January 2014
Running Time:
100 Mins
Genre:
Film Rating:
15+
Director(s):
Cast:
Production Company / Distributor (Thailand):
Executive Producer(s):
Producer(s):
Screenwriter(s):
Cinematographer(s):
Editor(s):
Composer(s):
Synopsis:
A three-part 3d horror movie.
"Third Night": A motorcycle gang leader was killed in what appeared to be a road accident. Rumor has it that a lot of people want him dead. According to traditional belief, the dead will return on the third night to settle the unfinished business. And tonight's the night.
"The Convent": A tale in a convent school says if you hear the sound of a piano from an old abandoned chapel, a headless nun is the one who plays it. A group of students want to prove if the legend has any truth in it. They get up in the middle of the night and make their way towards the padlocked chapel.
"The Offering": At a shop selling paper money and offerings for the deceased, Kamod and Tar have to work into the night after Boss Ju and Boss Kow have received a huge order. Chill runs down Kamod's spine when he hears the news that Boss Ju's car just had an accident and she was killed, because Boss Ju is in the shop with them, watching them work since evening.