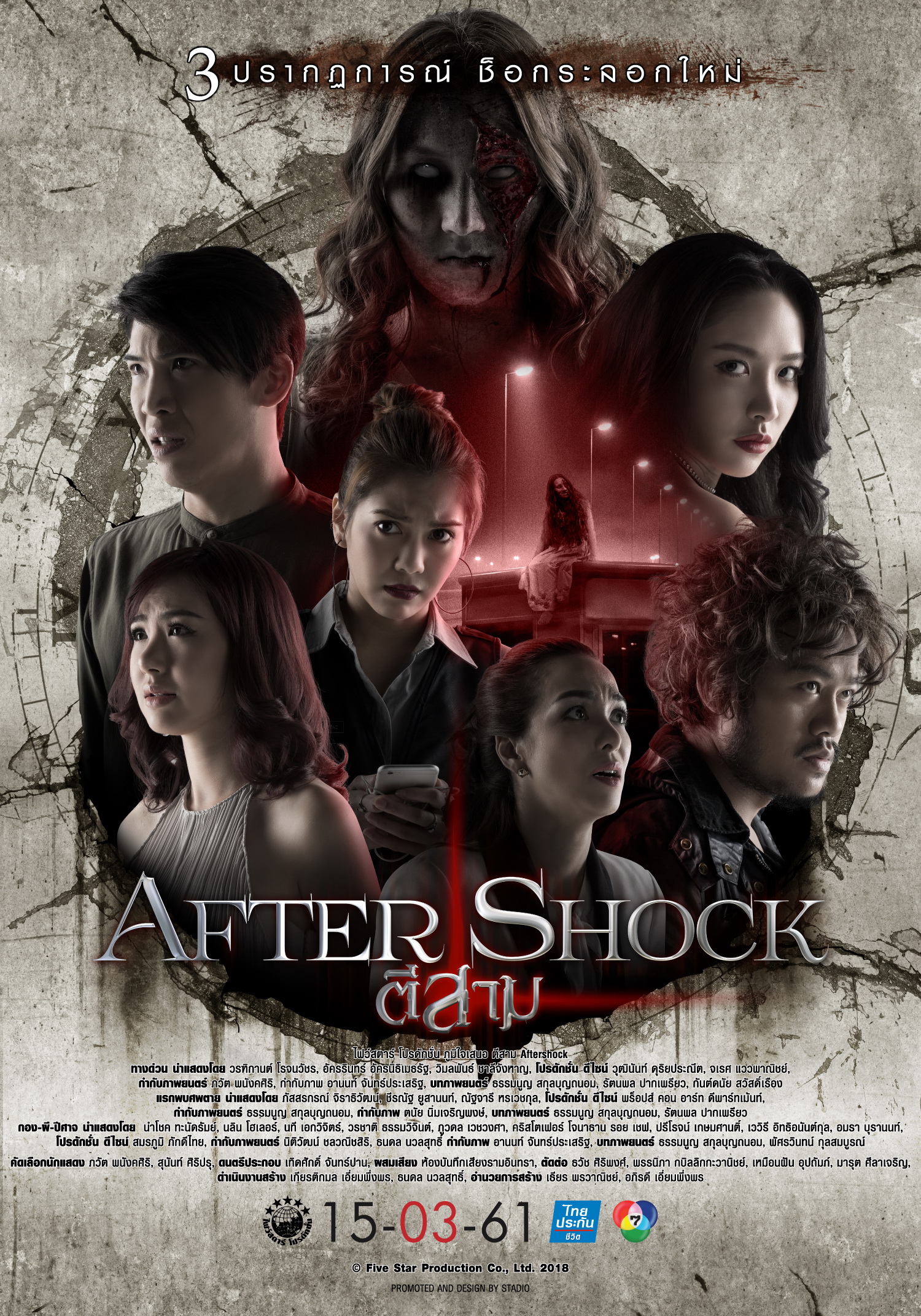 Film Year:
2018
Release Date:
15 March 2018
Running Time:
99 Mins
Genre:
Film Rating:
15+
Director(s):
Cast:
Production Company / Distributor (Thailand):
Executive Producer(s):
Producer(s):
Screenwriter(s):
Cinematographer(s):
Editor(s):
Composer(s):
Synopsis:
Expressway: Pim works as night-shift toll collector at an expressway toll gate. At 3 AM tonight, strange things happen to her while on the shift. Pim is terrorized by an evil spirit determined to take her life.

One Night Stand: Tan is a painting restorer who likes to spend wild nightlife with his friends, curing loneliness with partying and clubbing. One night, Tan meets Napas. A mysterious, seductive woman, Napas puts Tan in a spell. Just looking at her seems to make the world go in slow-motion; her image torments his heart.

TV Direct: Sam arrives an hour late at the set. He's a Director(s) of a television shopping program, and once he's at the shoot he starts giving out orders until everyone is unhappy with his bossy attitude. Tonight strange things happen on the set. What Sam doesn't realise is that the crew and the presenters have conspired to deceive him.