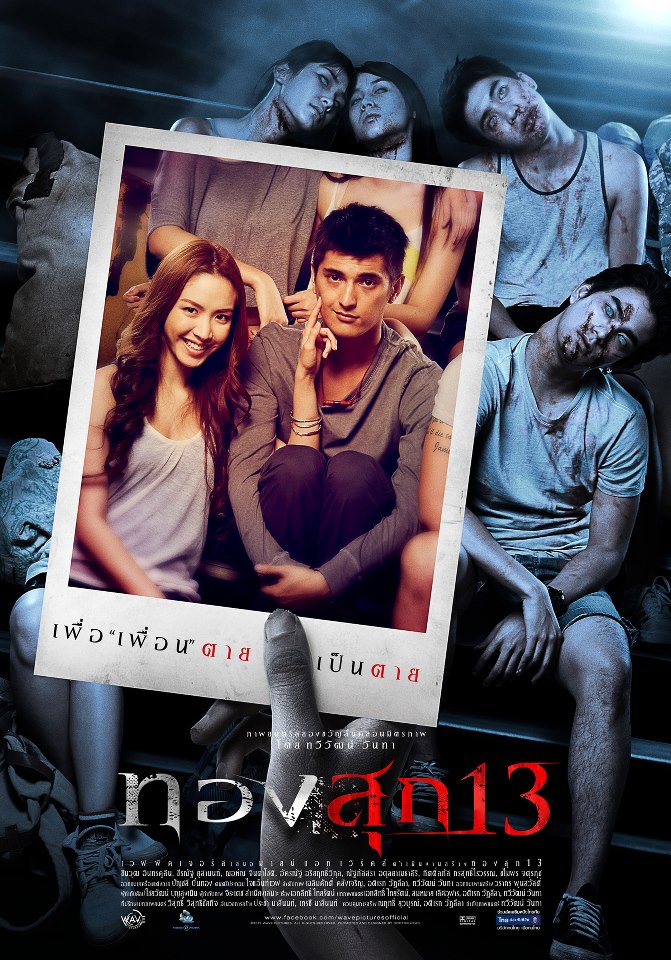 Film Year:
2013
Release Date:
31 January 2013
Running Time:
92 Mins
Genre:
Film Rating:
15+
Director(s):
Cast:
Production Company / Distributor (Thailand):
Executive Producer(s):
Producer(s):
Screenwriter(s):
Cinematographer(s):
Editor(s):
Composer(s):
Synopsis:
Thongsuk is often bullied because of his nerdy look. Luckily he has Nam, his childhood friend, by his side. When they start college and get to know a new group of friends, Thongsuk has to face the hardest bullying than he could ever imagine. The friends, minus Thongsuk, then plan to spend the upcoming long weekend together on a small island, but Thongsuk surprises them, appearing uninvited. Angry with him, they lock Thongsuk in the closet at a deserted shrine. When they decide to free him, he is already gone. Where is he, in the night of Friday the 13th?