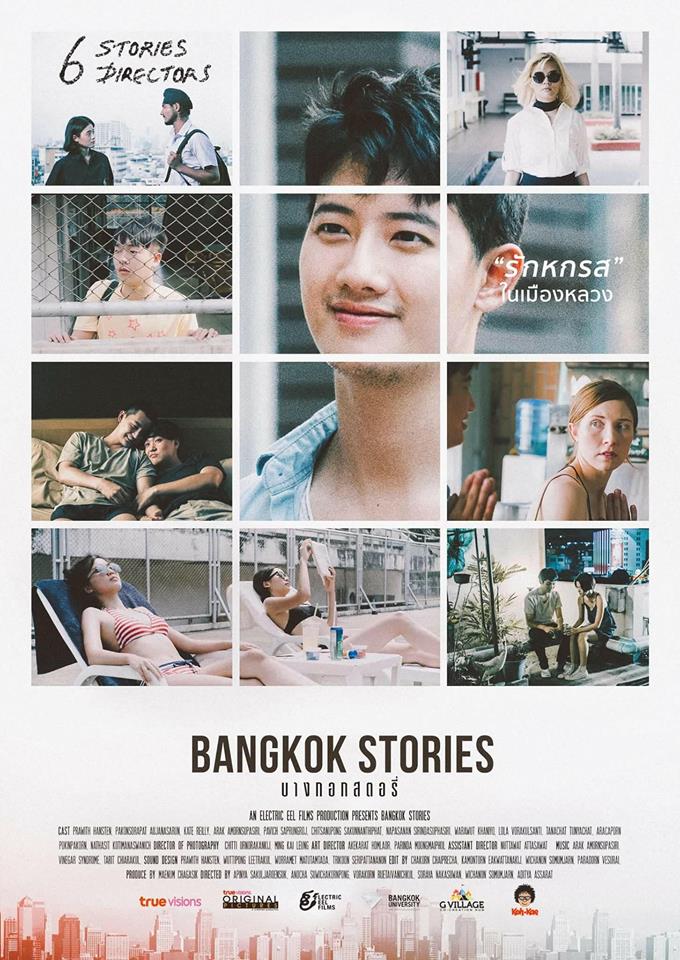 Film Year:
2016
Release Date:
15 September 2016
Running Time:
97 Mins
Genre:
Film Rating:
15+
Director(s):
Cast:
Production Company / Distributor (Thailand):
Executive Producer(s):
Producer(s):
Cinematographer(s):
Editor(s):
Synopsis:
One film which will tell you 6 stories about Love in the different places and times around Bangkok through the eyes of 6 directors.
Yaowarat: The story of best friends who do not dare to reveal their true feeling toward each other
Khoasarn: The meeting between a foreign girl and a Thai actor. He helps her in an emergency.
Silom: Two men meet at the library. They have a good chat. They spend the whole first night together
Phahurat: The forbidden relationship between an Indian young man and a Chinese girl. They have to see see each other secretly.
Morchit: The strangers from various provinces bound their friendship in the capital city many years ago. They are seeing each other again.
Sukhumvit: The group of hi-so kids meet up at the pool and their giggling joke.