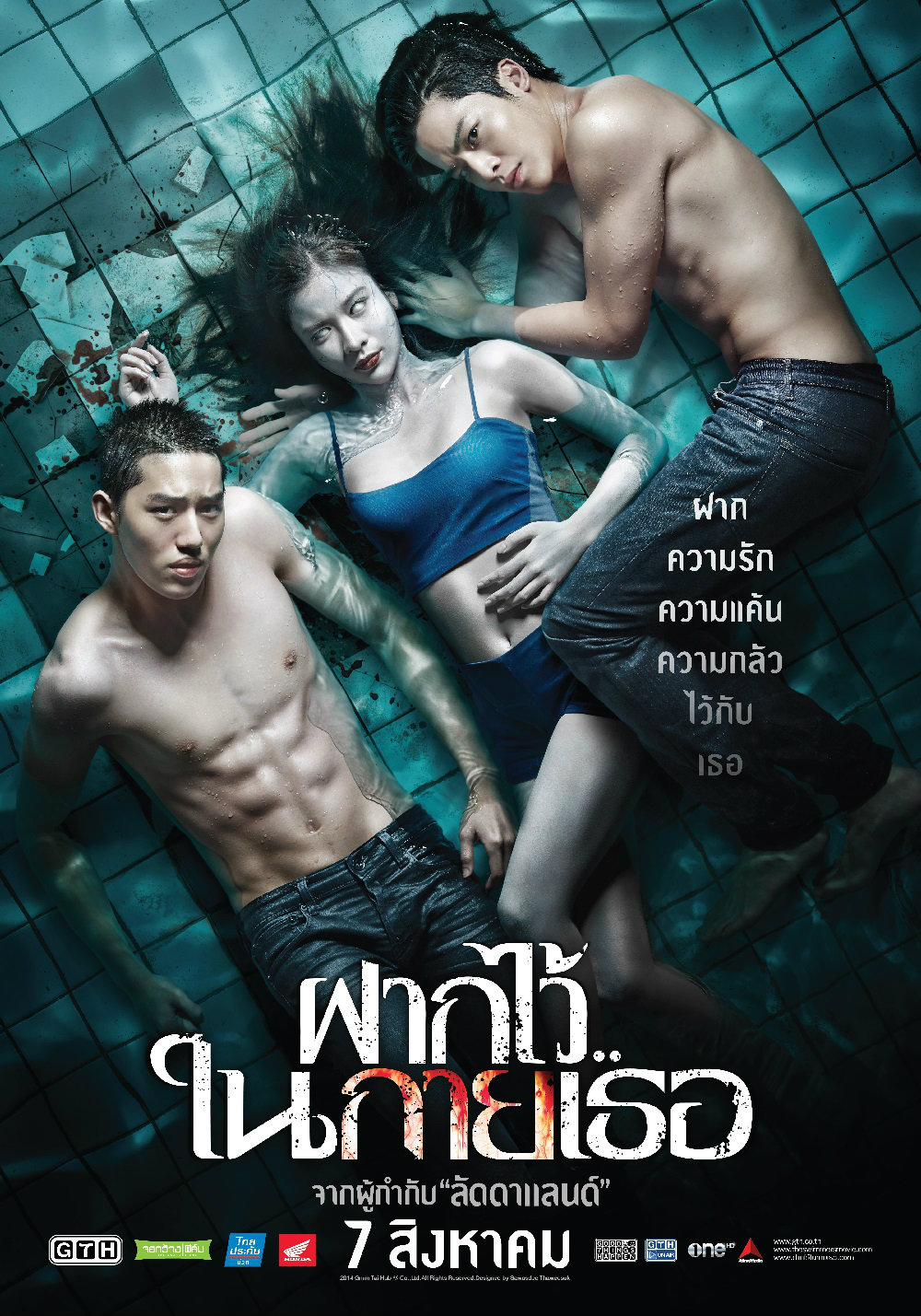 Film Year:
2014
Release Date:
7 August 2014
Running Time:
107 Mins
Genre:
Film Rating:
18+
Contact (International)
GDH 559 Co., Ltd.
92/11 Soi Sukhumvit 31 (Sawasdee), Klongtonnue, Wattana, Bangkok 10110, Thailand
Tel: +66 2662 3404
Fax: +66 2662 3405
E-mail: inter@gdh559.co.th
Website: www.gdh559.com
Facebook: gdh559
Director(s):
Cast:
Production Company / Distributor (Thailand):
Executive Producer(s):
Producer(s):
Screenwriter(s):
Cinematographer(s):
Editor(s):
Composer(s):
Synopsis:
Perth and Tan, both swimmers, are besties. At the same time, they're rivaling for a swimmer quota at a certain university. Perth keeps practicing but he couldn't beat Tan's gift as a swimmer. Perth also has a crush on Ice, Tan's girlfriend. This is where things get more complicated. Ice suddenly commits suicide and breaks Tan's heart. With Tan out of the way, Perth is now the prime candidate for that college quota, yet he has an eerie feeling that someone always swims with him. One day, Tan comes back to the pool and tells Perth that he knows the reason behind Ice's decision and he will do whatever he can to take revenge on the guy responsible for her death, the one that got her pregnant.
Contact (International)
GDH 559 Co., Ltd.
92/11 Soi Sukhumvit 31 (Sawasdee), Klongtonnue, Wattana, Bangkok 10110, Thailand
Tel: +66 2662 3404
Fax: +66 2662 3405
E-mail: inter@gdh559.co.th
Website: www.gdh559.com
Facebook: gdh559