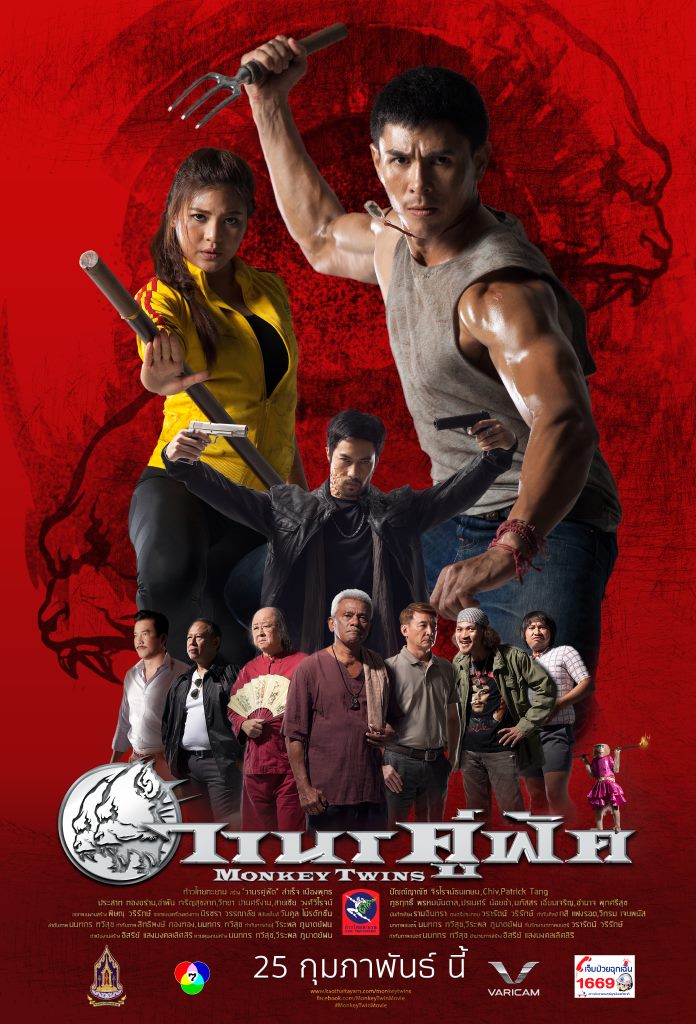 Film Year:
2016
Release Date:
25 February 2016
Running Time:
118 Mins
Genre:
Film Rating:
15+
Director(s):
Cast:
Production Company / Distributor (Thailand):
Executive Producer(s):
Producer(s):
Screenwriter(s):
Cinematographer(s):
Editor(s):
Composer(s):
Synopsis:
The story revolves around the life of Nuer, who has moved himself away to avoid retribution and vengeance. Among the changes to his local cultural surroundings, this young man, assigned to the role of Hanuman, a leading masked monkey character of the Khon dance drama, has been simultaneously trained in the martial art skills by his father and grandfather Klar. With the inherited abilities in the performing art form called Khon Sod, he and his family members have made a living for generations. 
Nuer has one deep scar in his heart, which is the tragedy of a Chinese opera singer Mei Fin whom he was in love with. She died in the violent fight between himself and a gangster group, which also physically disabled the son of a Mafioso Soe. 
One day, he comes across Lii-in, Mei Fin's younger sister, who has come back from China with an education in Chinese Opera. She has always mistakenly believed that Nuer is the one who killed her sister. Filled with this frustration from the past family misfortune, she tries all means by which to overcome Nuer. One is that of using her training in the discipline of portraying Sun Wukong, a well-known leading monkey character from Chinese opera and literature. She manipulates it to beat Nuer, an adroit performer for the role of Thai monkey. 
Meanwhile, both need to sustain the superiority of their specific expertise. Unavoidably, the series of the battles between them happen for the sake of their family's existence and honor, in which neither yields to the other in not even a single fight. What comes next is the attempt from Soe and his troops to take revenge on Nuer. This leads to the life of the two protagonists being threatened. While both fall into the trap, Nuer's grandfather and Lii-in's father are able to solve the crisis by revealing the secrets of the combative strategies from two cultures. But, will this help arrive in time to save them from the mafia attack?