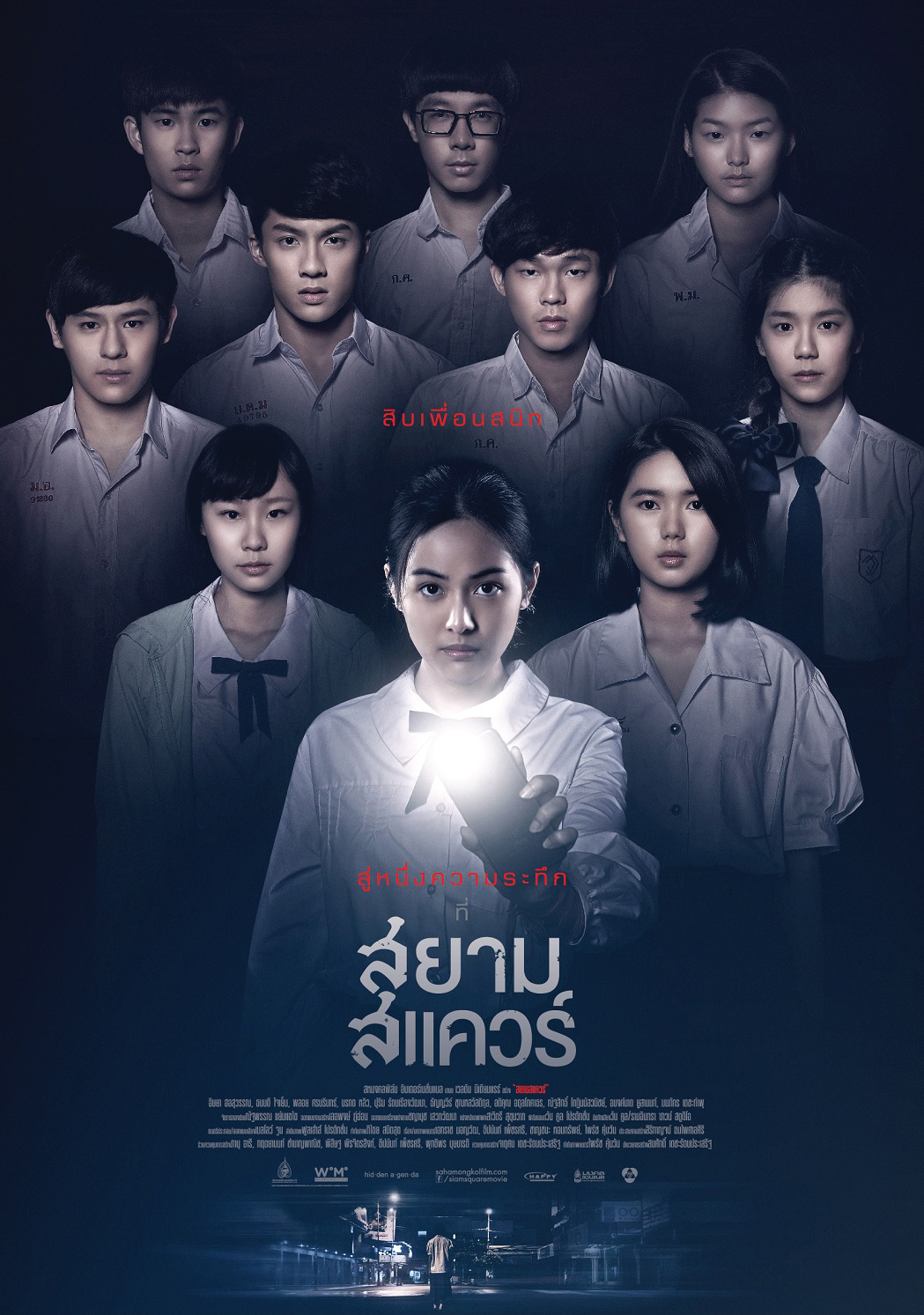 Film Year:
2017
Release Date:
30 March 2017
Running Time:
111 Mins
Genre:
Film Rating:
15+
Director(s):
Cast:
Production Company / Distributor (Thailand):
Executive Producer(s):
Producer(s):
Screenwriter(s):
Cinematographer(s):
Editor(s):
Composer(s):
Awards / International Film Festivals:
Competition Section/ Udine Far East Film Festival 2017
Synopsis:
When two best friends May and Jublek are hanging around at the tutoring school in Siam Square, all lights go off. It's not just the building – it's a blackout in the entire Siam Square, Bangkok's most famous nerve center of young people.
When the lights come back on, the two friends are reminded of a story told among students: Many years ago a girl went missing in Siam Square. Her spirit has haunted the place, and every time there's a blackout, she will appear to take someone with her.
The frightening tale takes hold of May and Jublek, as well as their group of friends who attend the same tutoring school. They being to experience unusual incidents, and the myth of the Siam Square spirit becomes more powerful in their minds. Besides, the 10 friends have to worry about the entrance exam and romantic conflicts that come between them.