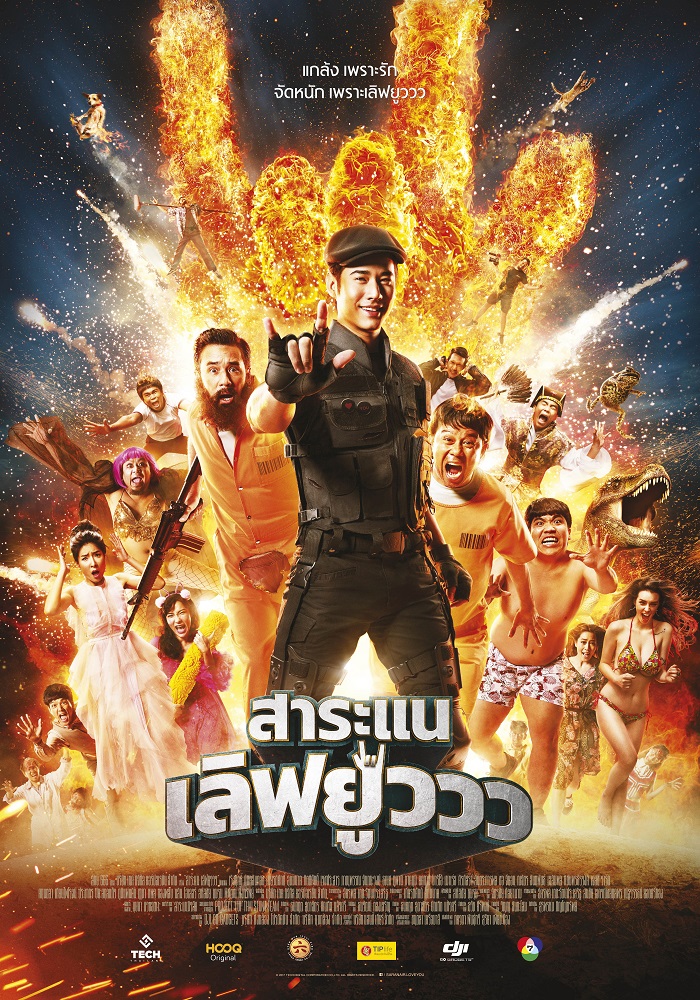 Film Year:
2017
Release Date:
24 August 2017
Running Time:
105 Mins
Genre:
Film Rating:
15+
Director(s):
Cast:
Production Company / Distributor (Thailand):
Executive Producer(s):
Producer(s):
Screenwriter(s):
Cinematographer(s):
Editor(s):
Composer(s):
Synopsis:
Rang and Peng, Two of the most ruthless criminals break out of a high security jail to recover the "September's Diamond" which was lost to them when they were caught. They also tried to avenge the people who secretly stole the diamond from them.
When they got out, Rang rushed to see his beloved family but sadly found out that he has been replaced by his wife's new boyfriend who took over both the father and husband roles from him and does better on both. Peng, on the other hand, went back to see his father to ask for forgiveness in ruining the family's name but he is not forgiven and was told to get lost.
With nothing to lose, both starts the hunt for the diamond by teaming up with their two buddies who got away from the hands of the police. They have listed their most suspected target and track them down. The first one is Ji-Yeon, the popular sexy half Korean actress. The second one is a young comedian. And the last one is the No. 1 star actor Mario Maurer. However, each time they come face to face with the suspect, all of the people involved ran into a sticky situation that is hilarious and uncontrollable.
During the whole time ,they were also being hunted by the top two detectives of the country and their freedom is coming to an end. They were cornered and Rung decided to sacrifice himself to let Peng get away. Rung is again locked in the highest security prison and Peng will have to get into the prison to break them out again. Will they be successful another time around and will they be able to see the diamond again? The answer is waiting for you to discover for yourselves.