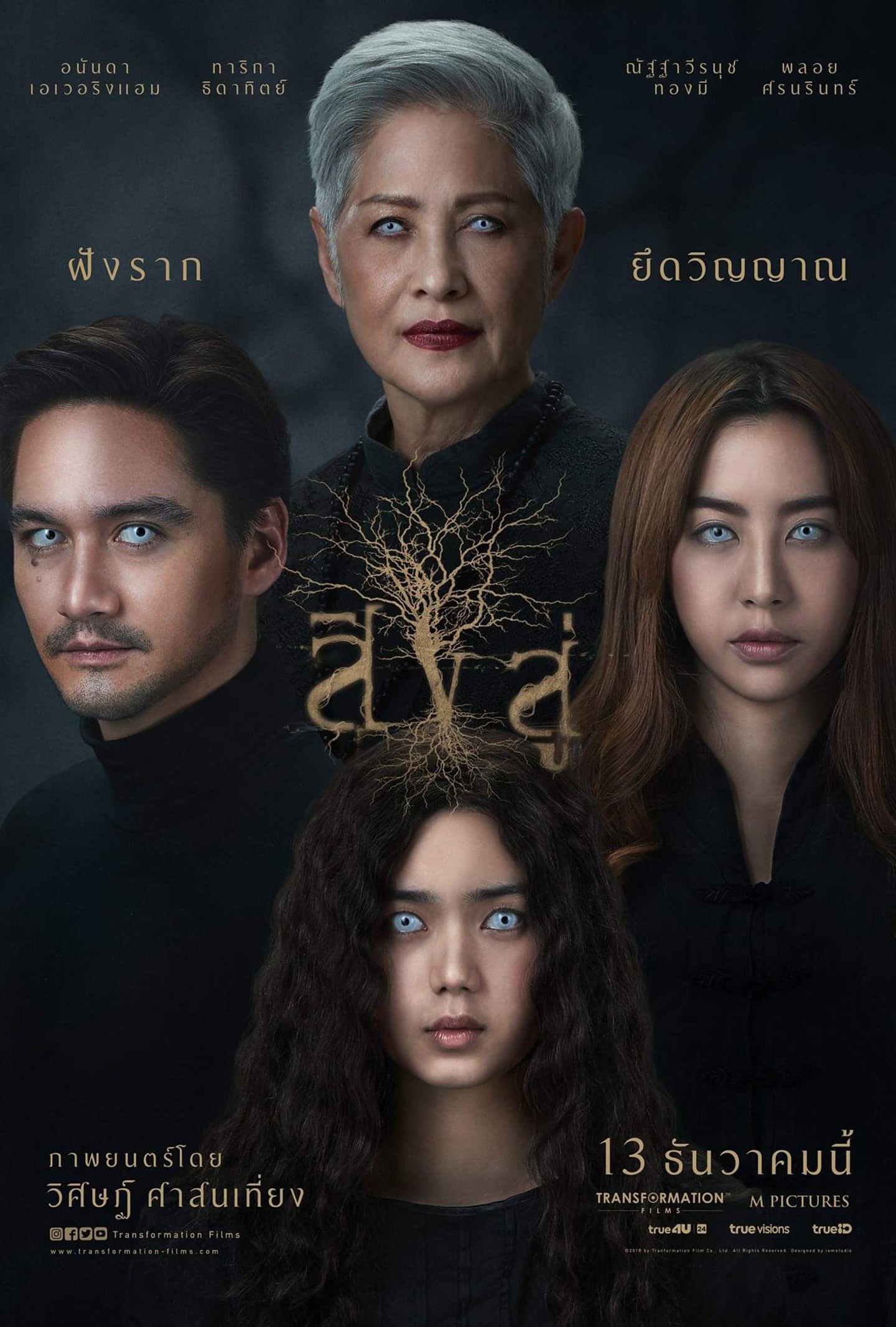 Film Year:
2018
Release Date:
13 December 2018
Running Time:
105 Mins
Genre:
Film Rating:
15+
Contact (International)
M Pictures Co., Ltd.
234 Suzuki Avenue Building (Ratchayothin) Floor 13, Ratchadapisek Rd., Ladyao, Jatuchak, Bangkok 10900, Thailand
Tel: +66 2512 0300
Fax: +66 2512 0301, +66 2512 0302
Email: suwanneet@mpictures.co.th
Website: www.mpictures.co.th
Facebook: M Pictures
Director(s):
Cast:
Production Company / Distributor (Thailand):
Executive Producer(s):
Producer(s):
Screenwriter(s):
Cinematographer(s):
Editor(s):
Composer(s):
Awards / International Film Festivals:
Nominee
Competition  Section / Udine Far East Film Festival 2019
Official Selection / Neuchâtel International Fantastic Film Festival 2019
Synopsis:
In an isolated house on the mountain, a rite is being performed on an unidentified corpse. Unknowingly, the ritual awoke an uninvited haunting soul who could posses human, changing from body. Dech, a man who is believed to be the one who can save this situation arrived. He senses that more than the haunting ghost, there are something much more hidden behind.
Contact (International)
M Pictures Co., Ltd.
234 Suzuki Avenue Building (Ratchayothin) Floor 13, Ratchadapisek Rd., Ladyao, Jatuchak, Bangkok 10900, Thailand
Tel: +66 2512 0300
Fax: +66 2512 0301, +66 2512 0302
Email: suwanneet@mpictures.co.th
Website: www.mpictures.co.th
Facebook: M Pictures