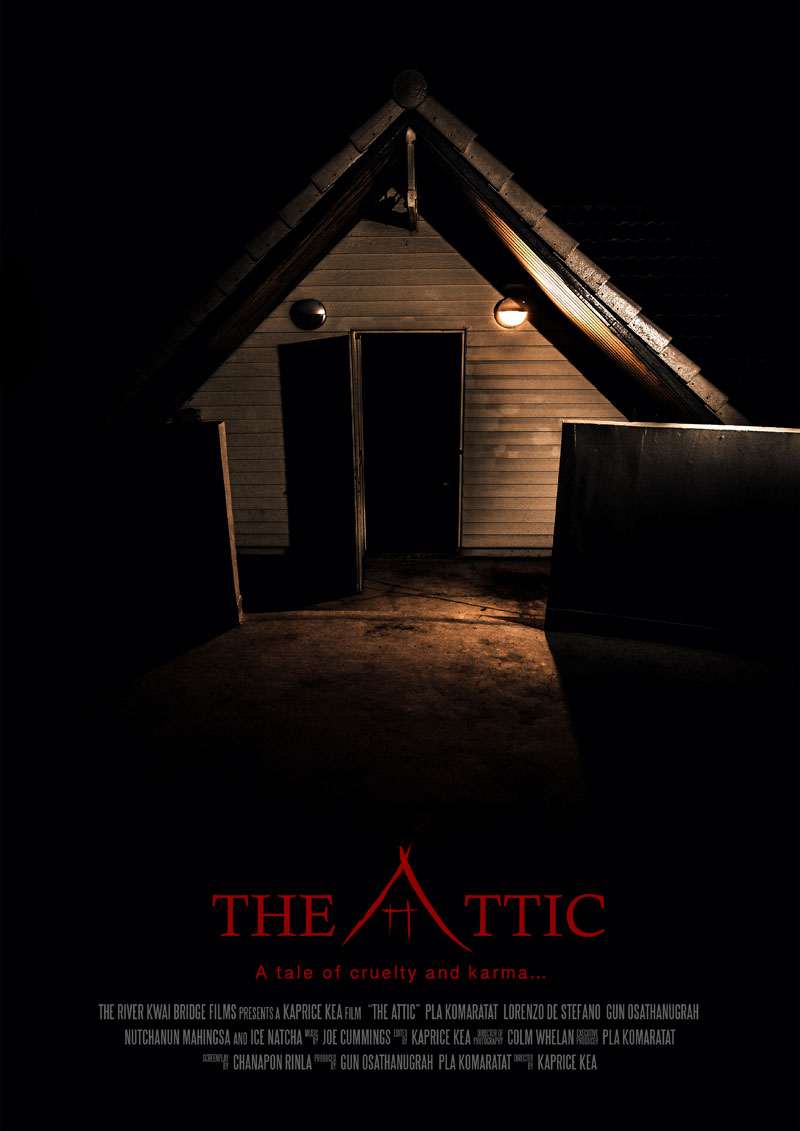 Film Year:
2017
Release Date:
19 January 2017
Running Time:
97 Mins
Genre:
Film Rating:
15+
Director(s):
Cast:
Production Company / Distributor (Thailand):
Executive Producer(s):
Producer(s):
Screenwriter(s):
Cinematographer(s):
Editor(s):
Composer(s):
Synopsis:
Pat, a mother of two, has to move back to Thailand after she lost her beloved husband. She just moved into a big mansion in a big city. After a few weeks, she encounters strange happenings in the attic where a dark and eerie secret is kept. This haunts both Pat and her children when the 'thing' will always wait for them there.