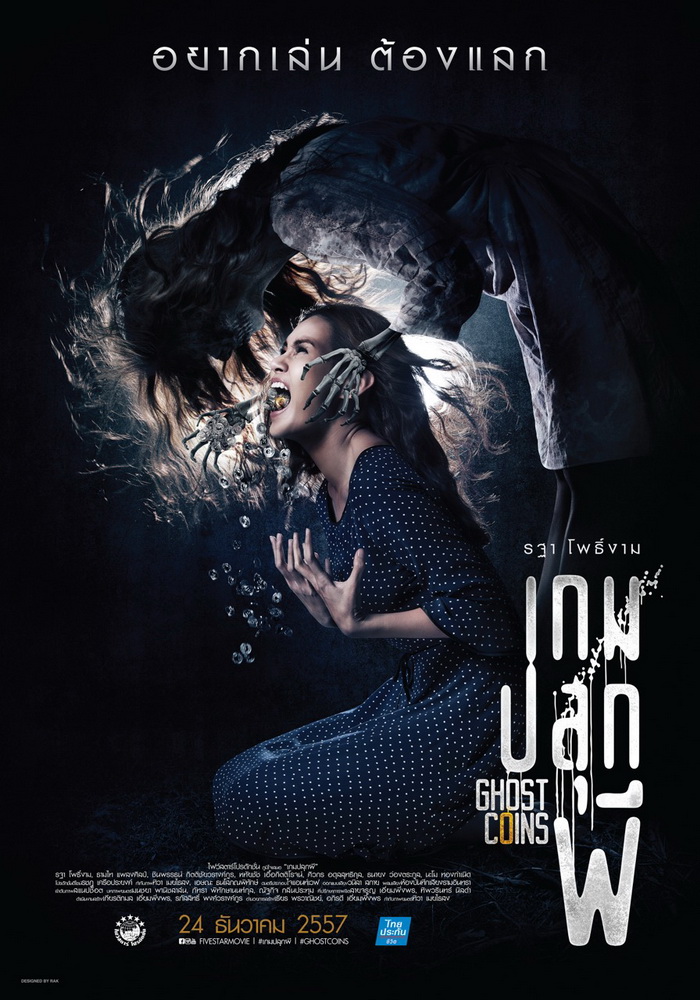 Film Year:
2014
Release Date:
25 December 2014
Running Time:
97 Mins
Genre:
Film Rating:
15+
Director(s):
Cast:
Production Company / Distributor (Thailand):
Executive Producer(s):
Producer(s):
Screenwriter(s):
Cinematographer(s):
Editor(s):
Synopsis:
Ton and Jack are high-school pranksters who become an online sensation from their "dare-the-ghost" video clips. They would visit haunted places and challenge the invisible to come out and face them. The more they become famous, the more they feel confident to cross the line they shouldn't have crossed. For their latest video, Ton brings his younger brother Tor to a graveyard. Once there, Jack handcuffs Ton and his brother together. They find a fresh corpse with a gold coin in his mouth. Ton secretly takes the coin. After, they're pursued by something they can't see. The real horror is about to begin.