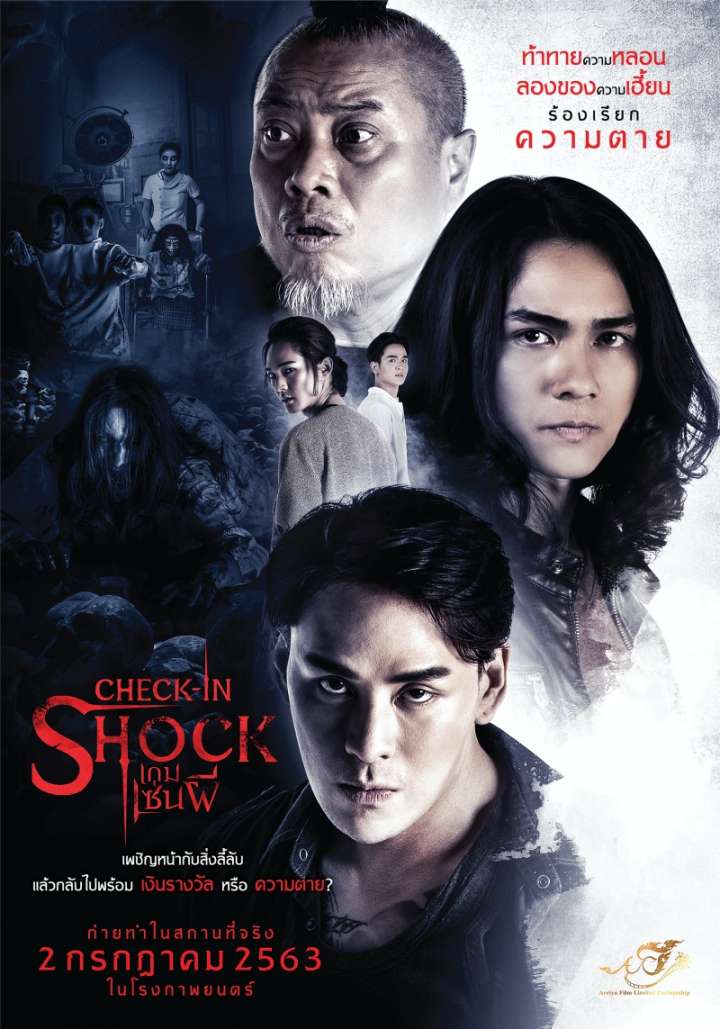 Film Year:
2020
Release Date:
2 July 2020
Running Time:
95 Mins
Genre:
Film Rating:
13+
Director(s):
Cast:
Production Company / Distributor (Thailand):
Executive Producer(s):
Producer(s):
Screenwriter(s):
Cinematographer(s):
Synopsis:
Three TV-show MC's, Naek, Tac and Pong, announce a challenge to seek for brave participants for "Check-in Shock", Season 2 program in order to win the 10 million Baht prize. The new venue is a haunted abandoned hospital housing and a resident of mischievously cursing vengeful spirits.
The basic rule is, each contester has to stay in this creepy place for one night and complete the given mission. The first one who has the task accomplished will be the sole winner of the show.