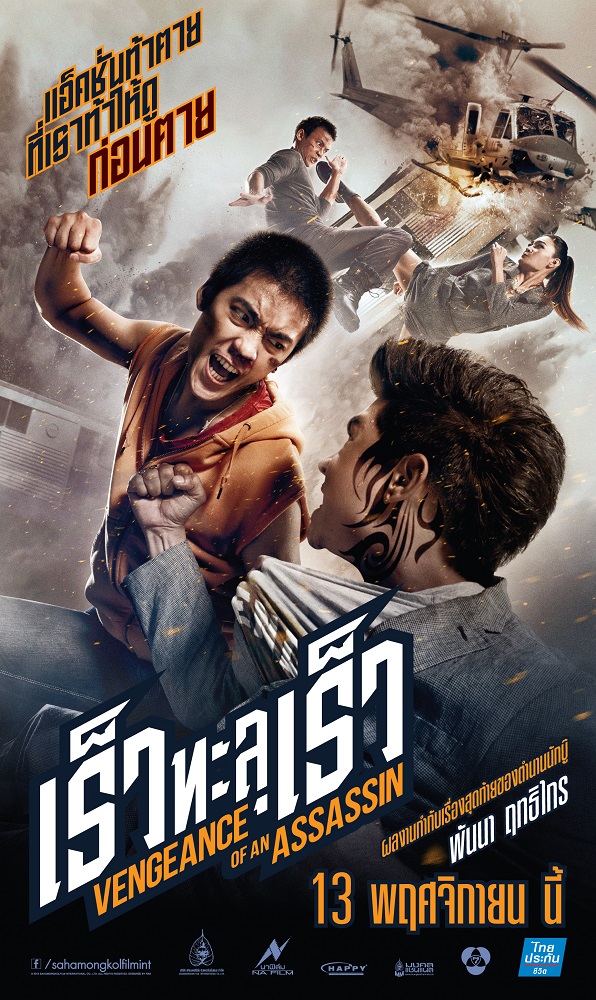 Film Year:
2014
Release Date:
13 November 2014
Running Time:
90 Mins
Genre:
Film Rating:
18+
Director(s):
Cast:
Production Company / Distributor (Thailand):
Executive Producer(s):
Producer(s):
Screenwriter(s):
Cinematographer(s):
Editor(s):
Composer(s):
Synopsis:
There is only one reason Natee takes his steps into the path of a killer, leaving his only brother Tan behind. That is to get the information about people involved in the killing of his parents. One day, Natee receives an order to protect Ploy, the niece of an influential man. He saves Ploy's life but then his order suddenly changes into a "kill her" one. Unable to force himself to do that, he becomes the target of the killing himself. Natee has to join hands with Tan. Together they fight for their lives and chase after the truth.