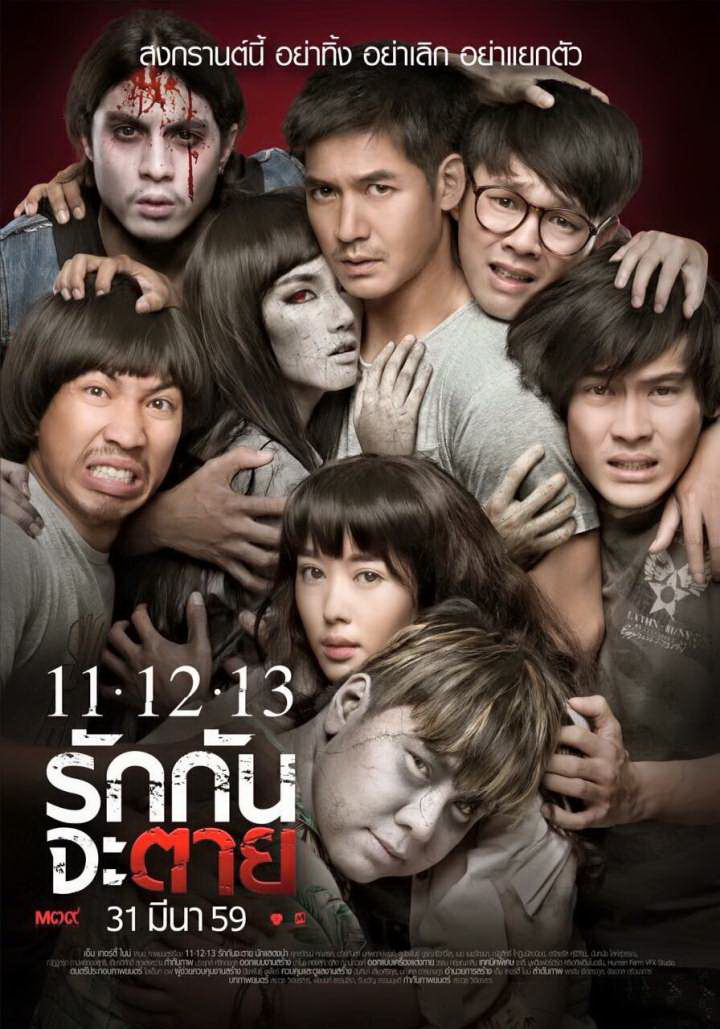 Film Year:
2016
Release Date:
31 March 2016
Running Time:
98 Mins
Genre:
Film Rating:
18+
Director(s):
Cast:
Production Company / Distributor (Thailand):
Executive Producer(s):
Producer(s):
Screenwriter(s):
Cinematographer(s):
Editor(s):
Composer(s):
Synopsis:
One accident, three incidents and three horrors are the beginning of this story.
Tar, a playboy, gets threatened by Som, his girlfriend, that she will commit suicide if he leaves her.
Modis killed in a road accident and comes back to his friends' half-ghost.
Cat, who has a phobia of ghost and water, is tricked by Jane, a lady-boy who loves water to join Songkran festival in Chiang Mai. They encounter a series of strange events until Cat receives a bad news on telephone that Jane had been killed.