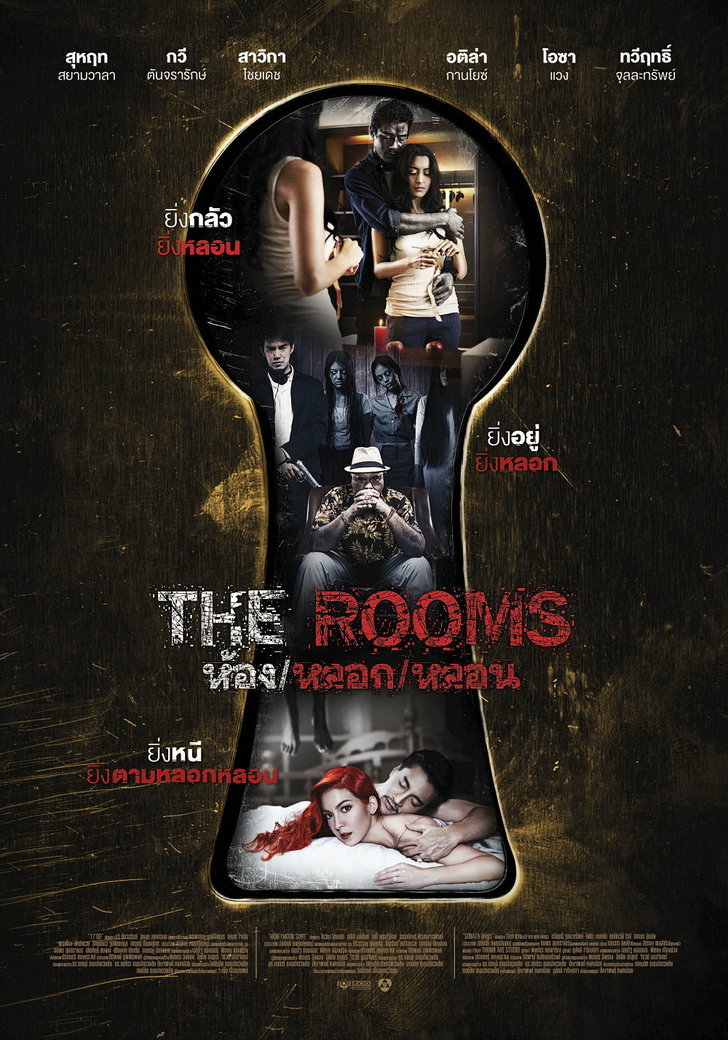 Film Year:
2014
Release Date:
5 June 2014
Running Time:
84 Mins
Genre:
Film Rating:
15+
Director(s):
Cast:
Production Company / Distributor (Thailand):
Executive Producer(s):
Producer(s):
Screenwriter(s):
Cinematographer(s):
Editor(s):
Composer(s):
Synopsis:
Terrifying stories told dividedly in 3 parts.
Part 1 – "Green Sonata": Luang Keetakosol loves his wife Anna so much. But when Anna becomes disabled after an accident, her husband sleeps with Buaphan, who tries to move into the house. Unbeknownst to her, something terrible is about to happen.
Part 2 – "17:00": Gunman Bo tries to kill himself after shooting the wrong man, only to find out that he has to do it all over again every 17:00.
Part 3 – "Honeymoon Suite": After getting dumped by her boyfriend, Ple travels to Bangkok with her friends, since she has won a free Honeymoon Suite. Doing what her friends told her to, Ple shuts the light, lights a candle, and peels an apple before a mirror at midnight, hoping to see the face of her soulmate in it. What really is the thing she's going to see?