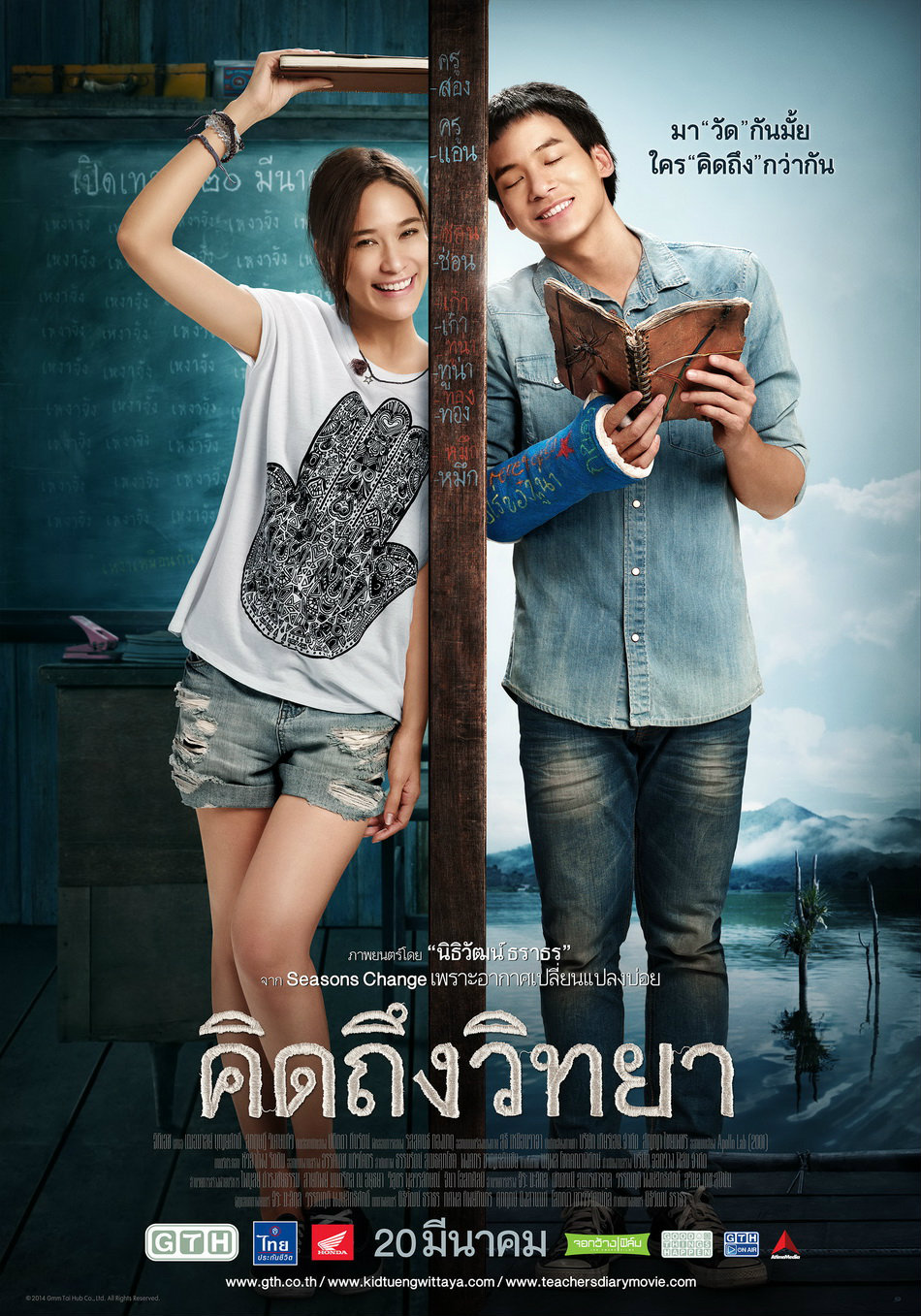 Film Year:
2014
Release Date:
20 March 2014
Running Time:
120 Mins
Genre:
Film Rating:
G
Director(s):
Cast:
Production Company / Distributor (Thailand):
Executive Producer(s):
Producer(s):
Screenwriter(s):
Cinematographer(s):
Editor(s):
Composer(s):
Synopsis:
In 2012, former wrestler Song, who is desperately looking for a job, grabs the chance to teach at a school located behind a dam and surrounded by mountains and water. He has to teach four badass kids, all of them are in different grades. One thing that relieves him from his loneliness is the diary of Ann, the former teacher who has moved away. Song falls in love with her words and the way they relate her lively character. The more he reads, the more he wants to see her. Ann finally returns to the school in 2013 and finds her forgotten diary. She is surprise to see handwriting other than her own in it. She starts to miss someone she has not seen his face before.