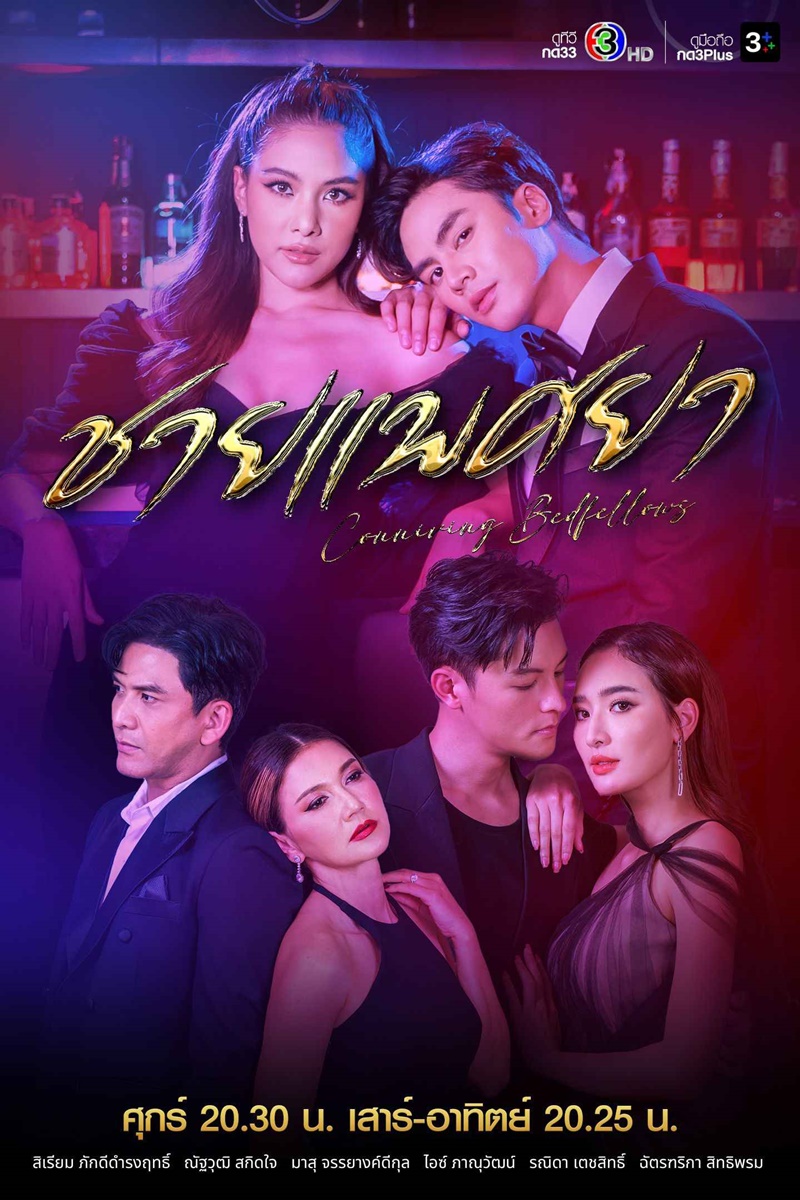 Film Year:
2023
Episodes:
18 EP
Channel:
Ch3Thailand
On air:
16/04/2023
Off air:
27/05/2023
Genre:
Film Rating:
G
Contact (International)
BEC World PCL. (Ch3Thailand)
3199 Maleenont Tower Floor 2, 3, 4, 8, 9, 10, 30-34, Rama IV Road, Klongton, Klongtoey, Bangkok 10110, Thailand
Tel: +66 2022 7395
E-mail: [email protected]
Website: www.becworld.com, www.ch3thailand.com, www.ch3plus.com
Director(s):
Cast:
Production Company:
Producer(s):
Screenwriter(s):
Synopsis:
After losing the main pillar of the Orayanee family, the remaining female members are doomed from romantic life. Petchroy and Ployroong meet gigolos who destroys their life. Tatcha, a pretty yet shallow boy. And Poomjai, a dandy man, as well as Napong, a bad boy heartthrob. Even Orayanee who always has Wim to protect the family starts to build a wall and fall for Phumek who knew that she had become a widow. They know the soft spot of these women!
Contact (International)
BEC World PCL. (Ch3Thailand)
3199 Maleenont Tower Floor 2, 3, 4, 8, 9, 10, 30-34, Rama IV Road, Klongton, Klongtoey, Bangkok 10110, Thailand
Tel: +66 2022 7395
E-mail: [email protected]
Website: www.becworld.com, www.ch3thailand.com, www.ch3plus.com