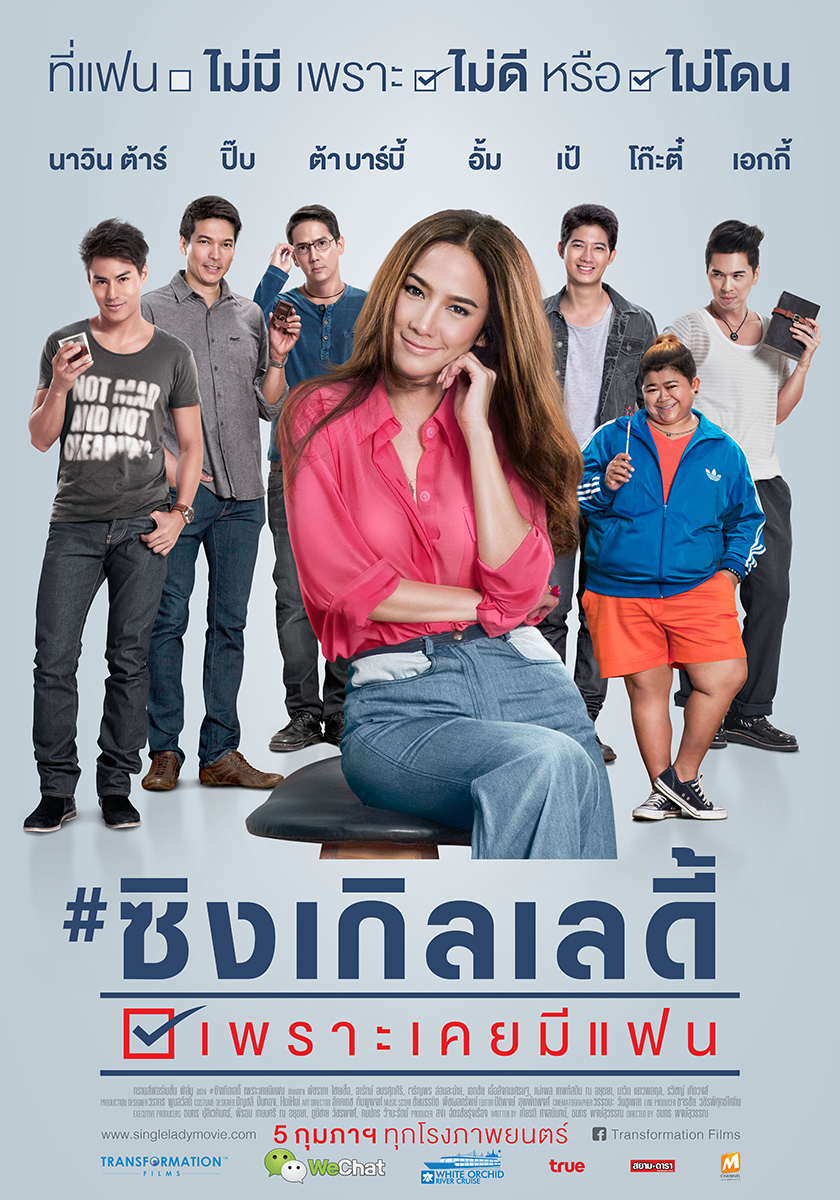 Film Year:
2015
Release Date:
5 February 2015
Running Time:
150 Mins
Genre:
Film Rating:
13+
Contact (International)
M Pictures Co., Ltd.
234 Suzuki Avenue Building (Ratchayothin) Floor 13, Ratchadapisek Rd., Ladyao, Jatuchak, Bangkok 10900, Thailand
Tel: +66 2512 0300
Fax: +66 2512 0301, +66 2512 0302
Email: suwanneet@mpictures.co.th
Website: www.mpictures.co.th
Facebook: M Pictures
Director(s):
Cast:
Production Company / Distributor (Thailand):
Executive Producer(s):
Producer(s):
Screenwriter(s):
Cinematographer(s):
Editor(s):
Composer(s):
Synopsis:
Bright, a beautiful marketing manager who is also a blogger in her free time, has everything a woman could want and thinks she could live peacefully without love. So when a fortune teller tells her that there is someone still suffering from falling in love with her and that will affect both her strong career and future love life, Bright feels the need to help her former lovers. She is successful with every one of them and starts to have feelings for Khem, a man who has been helping her along the mission. The only thing she does not know is that she has actually met him before, and has always been the woman in his memory.
Contact (International)
M Pictures Co., Ltd.
234 Suzuki Avenue Building (Ratchayothin) Floor 13, Ratchadapisek Rd., Ladyao, Jatuchak, Bangkok 10900, Thailand
Tel: +66 2512 0300
Fax: +66 2512 0301, +66 2512 0302
Email: suwanneet@mpictures.co.th
Website: www.mpictures.co.th
Facebook: M Pictures