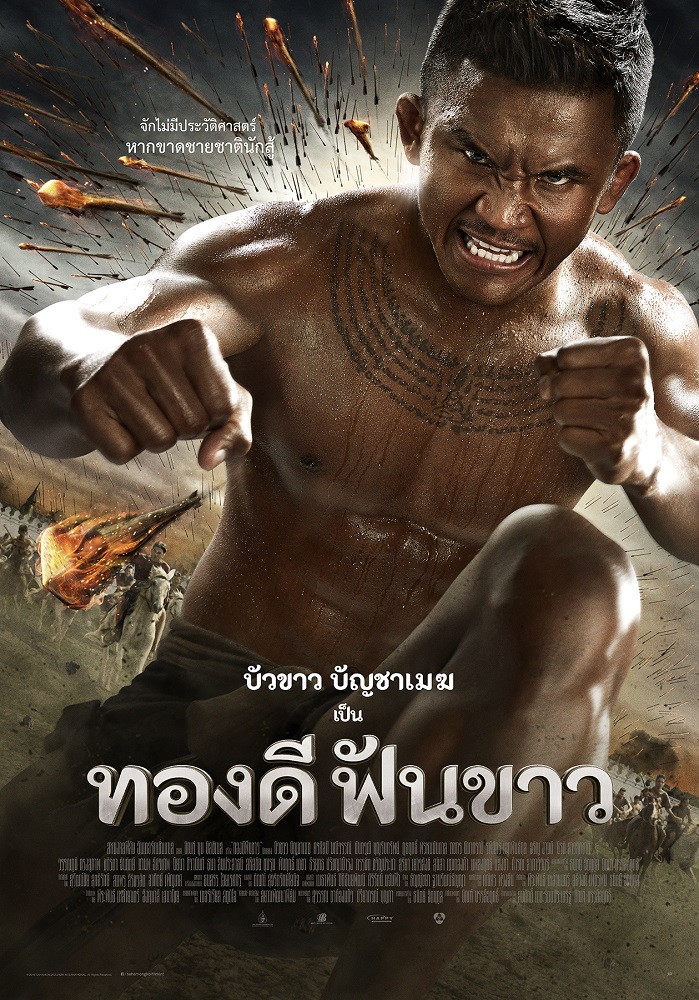 Film Year:
2017
Release Date:
9 February 2017
Running Time:
120 Mins
Genre:
Film Rating:
15+
Director(s):
Cast:
Production Company / Distributor (Thailand):
Executive Producer(s):
Producer(s):
Screenwriter(s):
Cinematographer(s):
Editor(s):
Composer(s):
Synopsis:
In the late Ayodhya Era, boxing school swere places where great fighters gathered to be mentored by masters of various martial art techniques. However, to be accepted as apprentices, they must prove that their skill, endurance, and commitment. Thong Di was one of the arrogant fighters who was confident of his martial art skill and did not consider having a mentor as a necessity. Until one day, an unacceptable defeat left him heartbroken. To gain his confidence back and become the greatest fighter of Ayodhya, Thong Di's journey to find himself mentors of martial arts started.