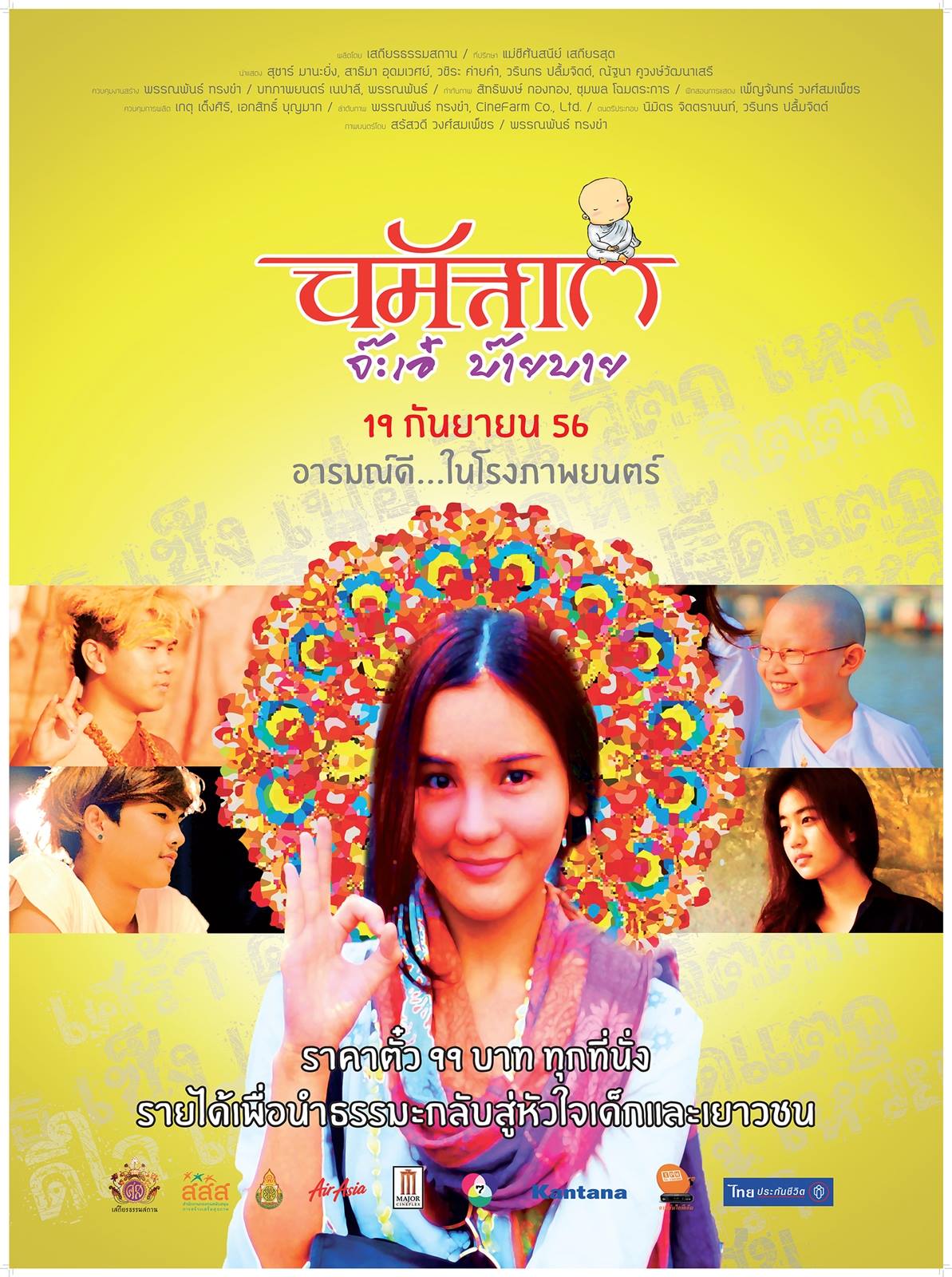 Film Year:
2013
Release Date:
19 September 2013
Running Time:
99 Mins
Genre:
Film Rating:
G
Director(s):
Cast:
Production Company / Distributor (Thailand):
Executive Producer(s):
Producer(s):
Screenwriter(s):
Cinematographer(s):
Editor(s):
Composer(s):
Synopsis:
Ploy, a creative talent who is really confident in herself, cannot accept the fact that a junior has pushed her out of her own project. She is now suspended from work and her sister advises her to travel the world. India is not her designated destination, nor does she have any interest in the project to ordain young girls at the birthplace of Buddhism. However, Ploy finds herself in a large Buddhist group which will go pay their respect to every important Buddhist place in India and Nepal and soon develops a lovely relationship with a little nun. With three trolling teenagers tagging along, the trip turns to be a bit chaotic too.