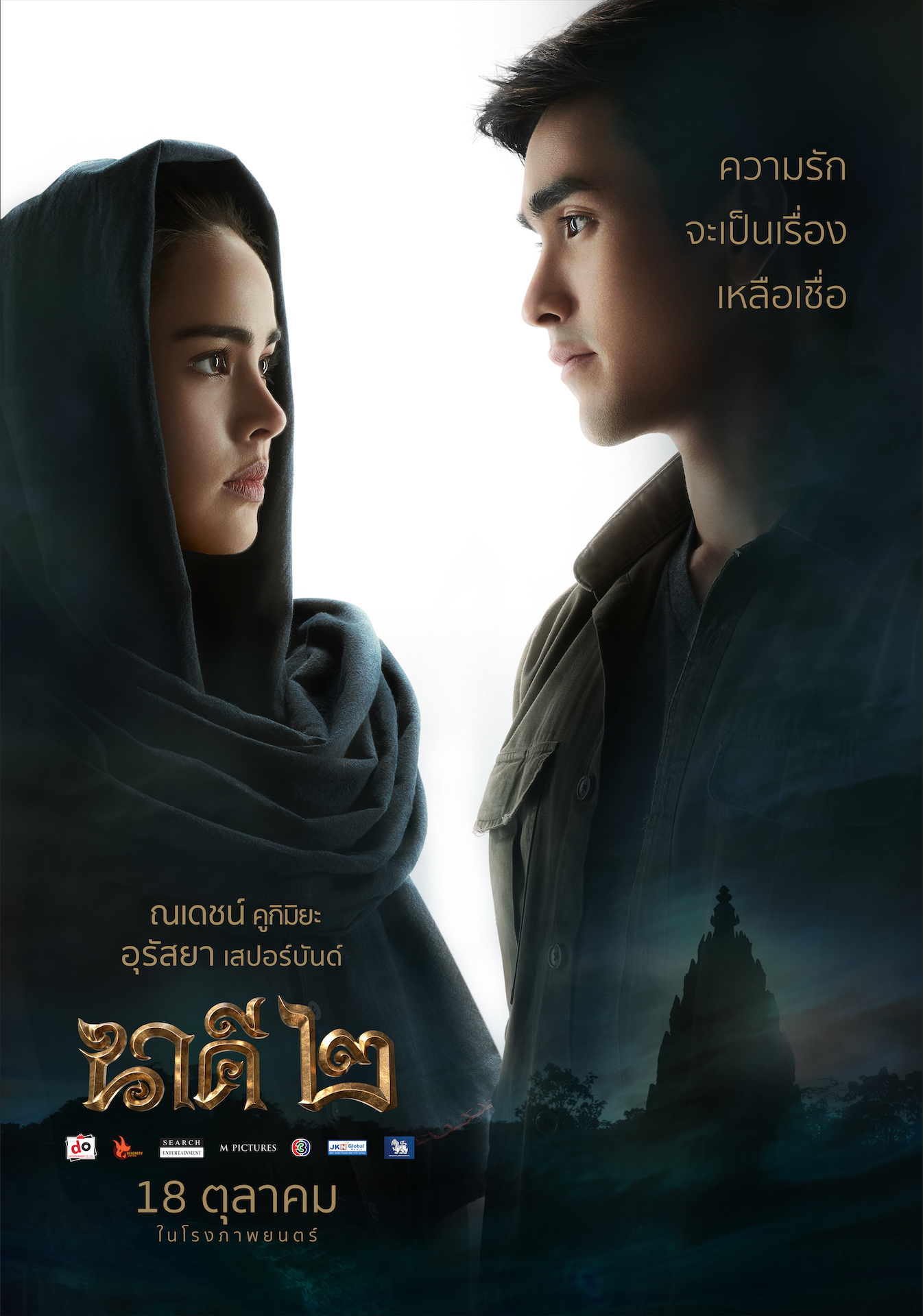 Film Year:
2018
Release Date:
18 October 2018
Running Time:
93 Mins
Genre:
Film Rating:
15+
Contact (International)
M Pictures Co., Ltd.
234 Suzuki Avenue Building (Ratchayothin) Floor 13, Ratchadapisek Rd., Ladyao, Jatuchak, Bangkok 10900, Thailand
Tel: +66 2512 0300
Fax: +66 2512 0301, +66 2512 0302
Email: suwanneet@mpictures.co.th
Website: www.mpictures.co.th
Facebook: M Pictures
Director(s):
Cast:
Production Company / Distributor (Thailand):
Executive Producer(s):
Producer(s):
Screenwriter(s):
Cinematographer(s):
Editor(s):
Composer(s):
Synopsis:
Sroi, a young woman living in a far away village of north-eastern Thailand is bonded with the belief of the Great Nagas since birth and is now serves her faith as a keeper of the holy temple of the Naga Goddess. Pongprab, an atheist police officer assigned to patrol the village. In the course of his watch, numbers of supernatural events has been occurring. Pongprab needs to team up with Sroi to find the true behind the wraths of Naga Goddess.

Contact (International)
M Pictures Co., Ltd.
234 Suzuki Avenue Building (Ratchayothin) Floor 13, Ratchadapisek Rd., Ladyao, Jatuchak, Bangkok 10900, Thailand
Tel: +66 2512 0300
Fax: +66 2512 0301, +66 2512 0302
Email: suwanneet@mpictures.co.th
Website: www.mpictures.co.th
Facebook: M Pictures