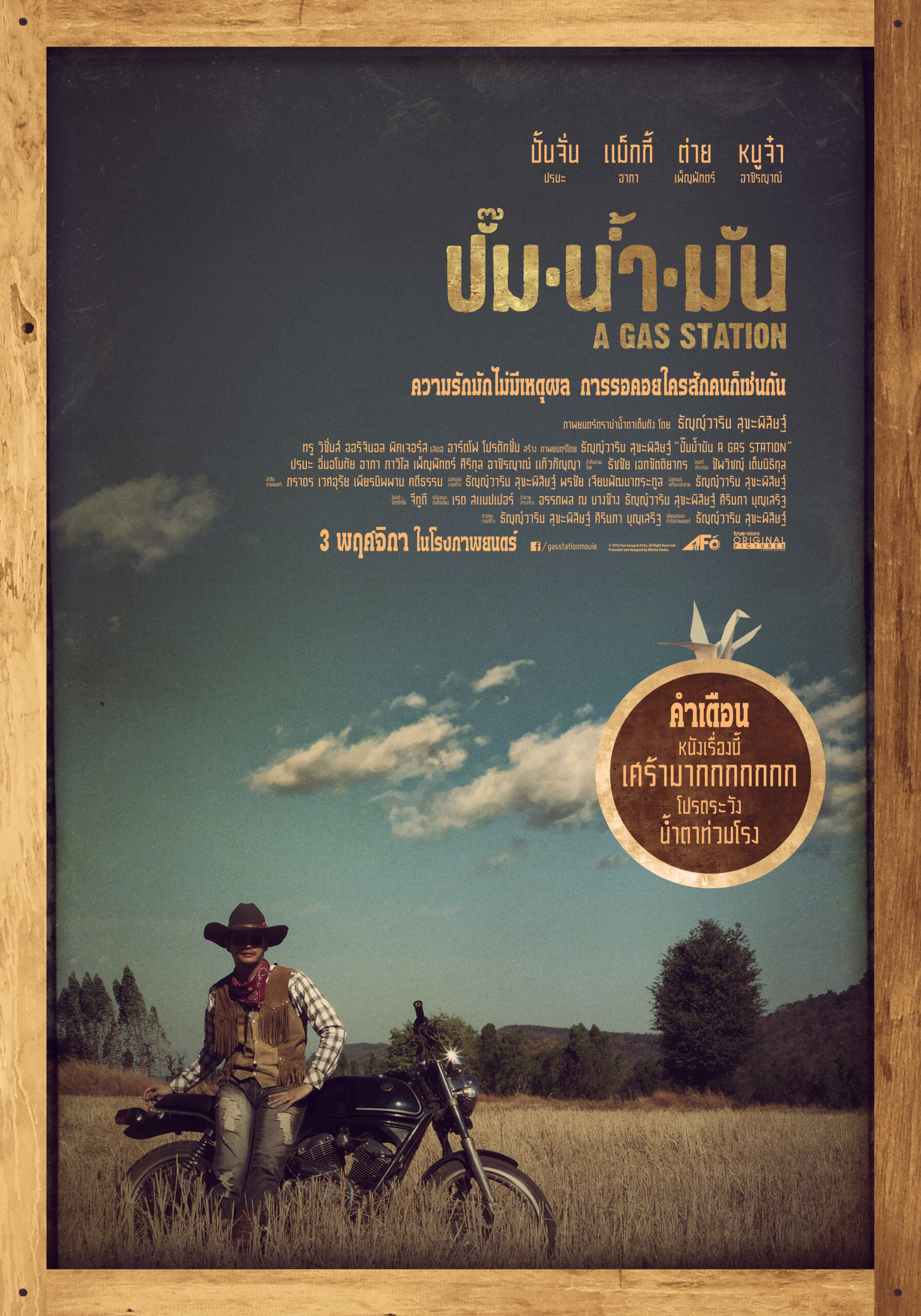 Film Year:
2016
Release Date:
8 December 2016
Running Time:
110 Mins
Genre:
Film Rating:
18+
Director(s):
Cast:
Production Company / Distributor (Thailand):
Executive Producer(s):
Producer(s):
Screenwriter(s):
Cinematographer(s):
Editor(s):
Composer(s):
Awards / International Film Festivals:
Nominee
A Window on Asian Cinema / Busan International Film Festival 2016
Synopsis:
On a suburban road far from all the cities, there is a small gas station which belongs to Mun, a hot guy in his favorite cowboy outfit. Mun lives alone waiting for Nok, his lover, to come back after she disappeared after the wedding without a clue. During his three years of waiting, Mut, a big girl in her favorite classical Thai red outfit, always stops her food selling pick-up truck by Mun's house to give him food.
There is also Fon, a 15 year old young girl in her favorite princess outfit, stopping her ride by the gas station. Fon always tells a story of her getting flirted by guys at school but that never interest Mun and she never gives up. That is the life they have around here.