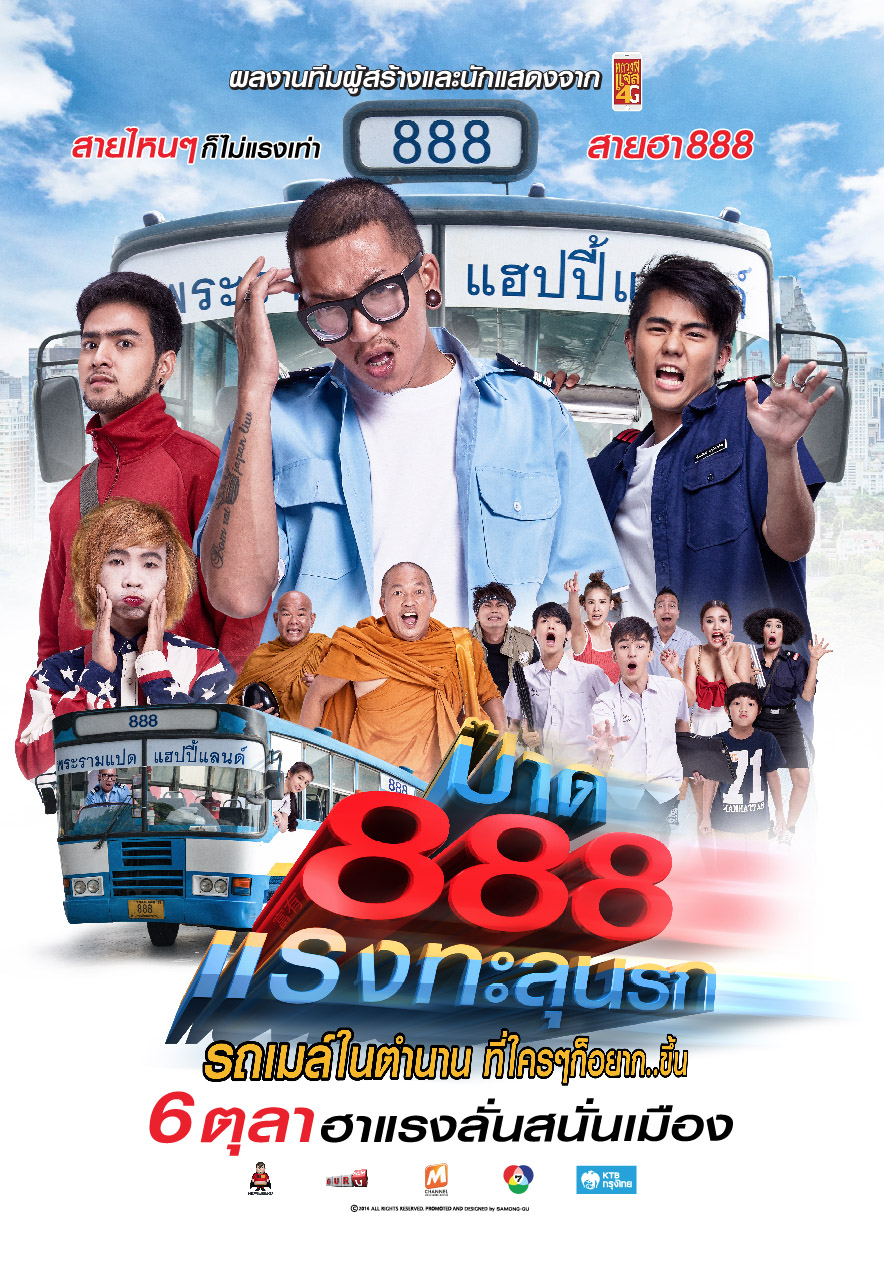 Film Year:
2016
Release Date:
6 October 2016
Running Time:
89 Mins
Genre:
Film Rating:
15+
Director(s):
Cast:
Production Company / Distributor (Thailand):
Executive Producer(s):
Producer(s):
Screenwriter(s):
Cinematographer(s):
Editor(s):
Composer(s):
Synopsis:
The Adventure Comedy movie will bring you fun with the story of the bus No. 888 which the driver Pohn has to drive non-stop because of knowing that there is a time-bomb under a seat and no one can get off because of the break failure .
 What do the driver and Win the ticket boy do in order to save their passengers in the bus?