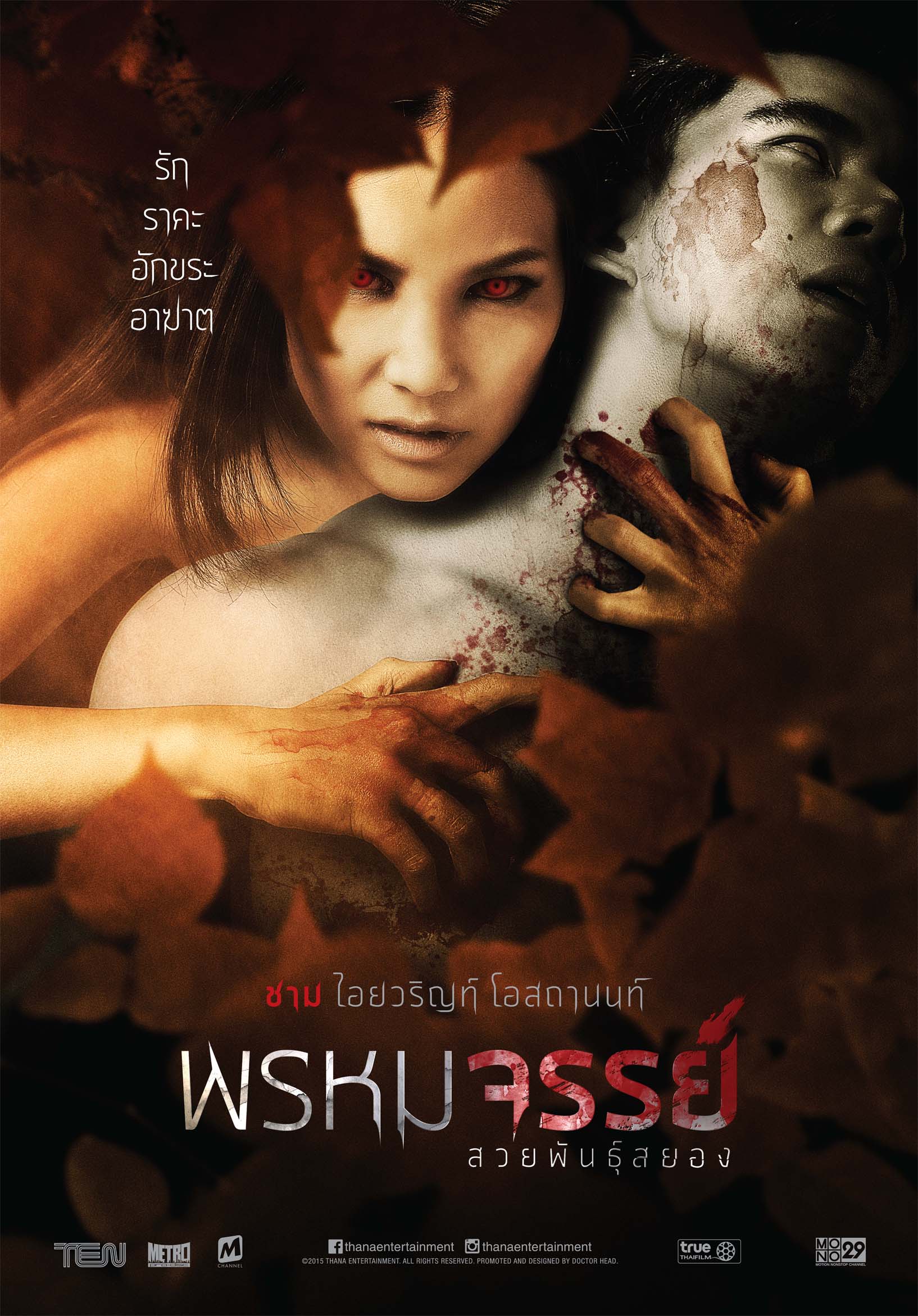 Film Year:
2015
Release Date:
12 November 2015
Running Time:
119 Mins
Genre:
Film Rating:
18+
Contact (International)
Thana Entertainment Co., Ltd.
202/13 Soi Prawit Lae Phuen, Prachachuen Rd., Ladyao, Jatujak, Bangkok 10900, Thailand
Tel: +66 2953 9250, +666 1728 2456
Fax: +66 2953 9251
Facebook: TEN
Director(s):
Cast:
Production Company / Distributor (Thailand):
Executive Producer(s):
Producer(s):
Screenwriter(s):
Cinematographer(s):
Editor(s):
Composer(s):
Synopsis:
Neya is the kind of girl who shields herself from every man she meets. So she is kind of angry with her friends inviting boys on their trip up north. Neya doesn't like Mavin, who has his eyes on her believing she's a virgin. Strange enough, she feels good about his friend Yim. When the group arrives at their cabin in the forest, Neya walks deep in the wood and runs into a woman with tattoo all over her body. She comes back, not remembering the encounter and unaware of the tiger tattoo the mysterious woman put on her back. Neya starts to behave weirdly and everyone becomes suspicious of her when Mavin dies.
Contact (International)
Thana Entertainment Co., Ltd.
202/13 Soi Prawit Lae Phuen, Prachachuen Rd., Ladyao, Jatujak, Bangkok 10900, Thailand
Tel: +66 2953 9250, +666 1728 2456
Fax: +66 2953 9251
Facebook: TEN