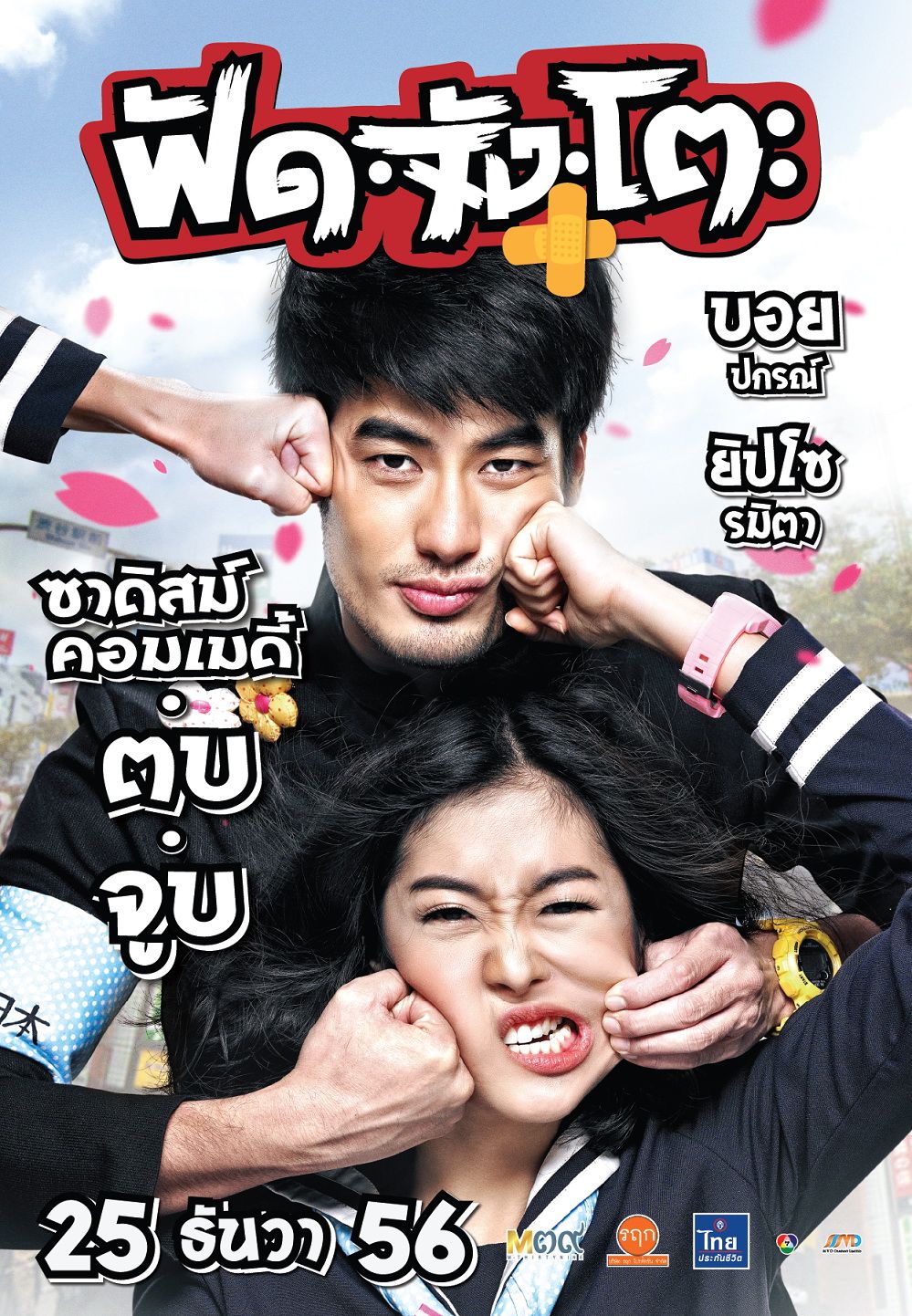 Film Year:
2013
Release Date:
25 December 2013
Running Time:
100 Mins
Genre:
Film Rating:
15+
Director(s):
Cast:
Production Company / Distributor (Thailand):
Executive Producer(s):
Producer(s):
Screenwriter(s):
Cinematographer(s):
Editor(s):
Composer(s):
Synopsis:
Gob is a product designer who always manages to find something crap to present to his boss and really wants someone who can listen to his problems when he feels down. All he got, however, is Gab, a reckless dancer friend who only likes to talk about herself and order him to do this and that. Gab likes everything Japanese. By the time she knows that she won a giveaway private tour to Japan, Gob has already told her that he's tired of her and doesn't want to see her anymore. As the rule prevents her from changing her travelling companion, Gab ends up taking a trip to Japan with Gob, with no hope of reconciliation in sight.