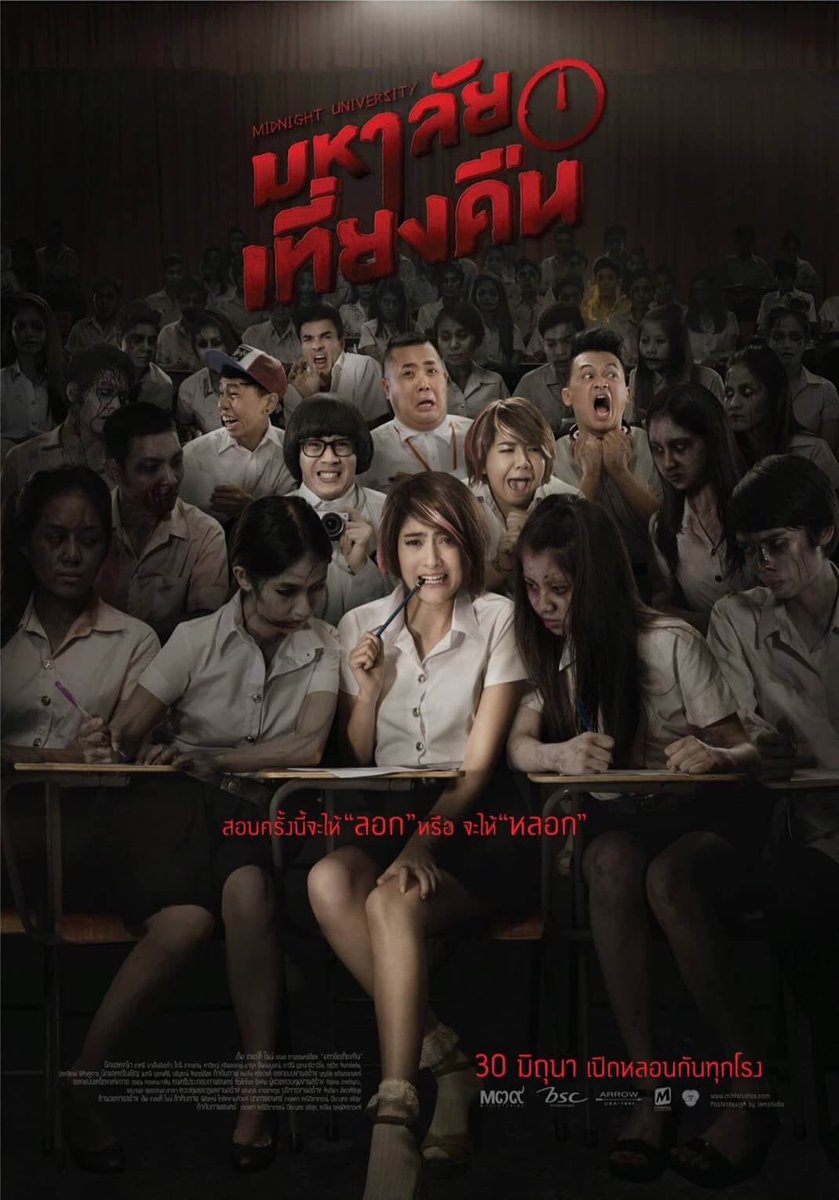 Film Year:
2016
Release Date:
28 July 2016
Running Time:
113 Mins
Genre:
Film Rating:
15+
Director(s):
Cast:
Production Company / Distributor (Thailand):
Executive Producer(s):
Producer(s):
Screenwriter(s):
Cinematographer(s):
Editor(s):
Composer(s):
Synopsis:
Star, a celebrity student of this university, has failed her English exam and may cause her a trouble if she won't finish a degree. Star begs the deputy dean desperately for doing anything to get degree. So, he just wants her to do simple thing like take a remedial class at "midnight classroom" She starts to gather some students who also failed in this subject to study with her in this class which including Otaku a ghost hunter cameraman, Moo, Muek, Koong the three super senior students and Ouan-pie a big fan of Star. Unfortunately, they all gradually withdraw from the class as they were haunted by student ghosts. In the end, what Star gonna do? Will she stay in the class alone? And how long the student spirits will have to be in that class? Let's go get answers in "Midnight University".