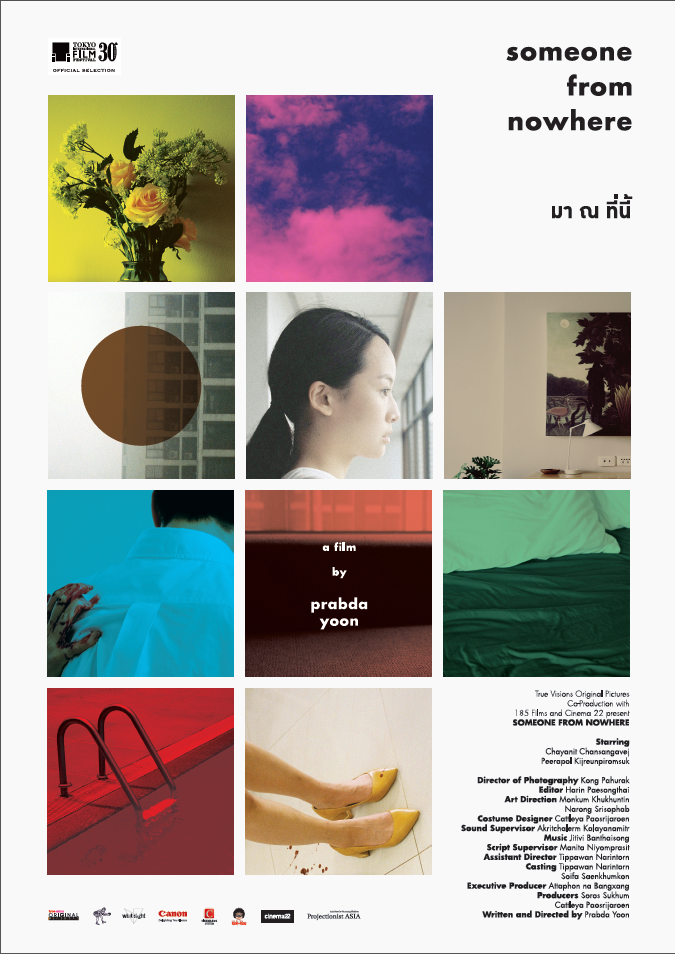 Film Year:
2018
Release Date:
23 August 2018
Running Time:
87 Mins
Genre:
Film Rating:
15+
Director(s):
Cast:
Production Company / Distributor (Thailand):
Executive Producer(s):
Producer(s):
Screenwriter(s):
Cinematographer(s):
Editor(s):
Composer(s):
Awards / International Film Festivals:
Nominee
Asian Future / Tokyo International Film Festival 2017
Synopsis:
At the break of dawn, a twenty-something woman named Napatsorn wakes up in room no. 22 of a luxurious condominium. She enjoys her morning routines. Her best friend is expected to come over to spend the night. Everything seems to be going well as Napatsorn gets ready to leave for work.
As soon as she opens her front door, however, things start to take a different turn. Napatsorn is shocked to find an injured man lying unconscious on the floor. She hurries to contact the management office for help, but situation soon becomes more intense and disconcerting as Napatsorn realizes that the man has somehow entered her place and now making himself comfortable on her sofa. He seems fatigued yet able to function. The man asks for water, and when Napatsorn starts questioning him about how he ended up at her door, the conversation eventually reveals the man's intention: he has come to reclaim ownership of the place.