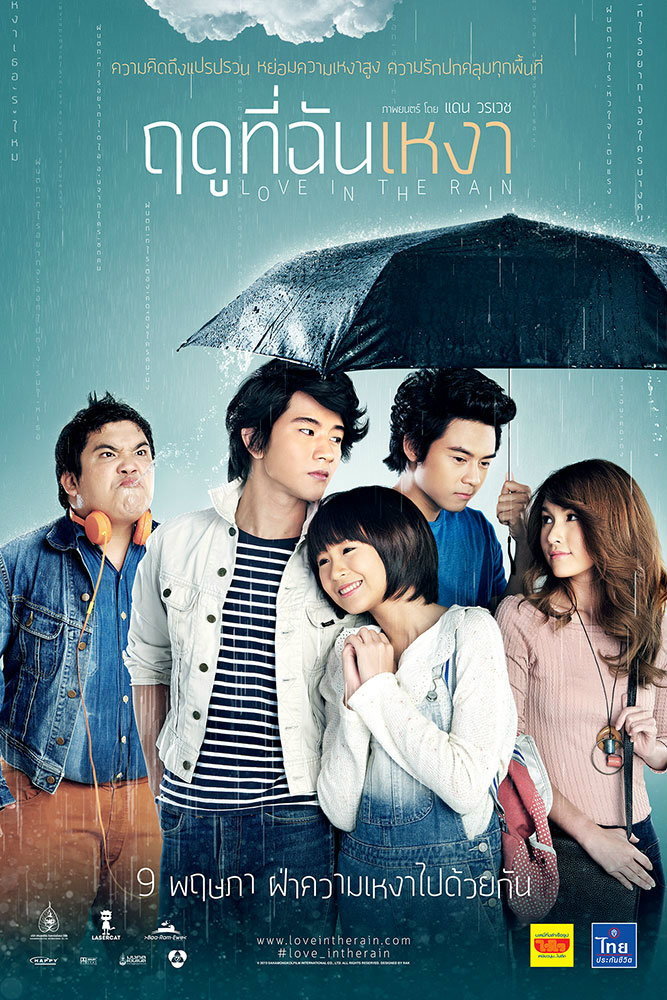 Film Year:
2013
Release Date:
9 May 2013
Running Time:
110 Mins
Genre:
Film Rating:
15+
Director(s):
Cast:
Production Company / Distributor (Thailand):
Executive Producer(s):
Producer(s):
Screenwriter(s):
Cinematographer(s):
Editor(s):
Composer(s):
Synopsis:
One would think it's impossible for a person to get a haircut everyday, however, Nara a young high school girl, visits the hair salon on a daily basis because she is head over heels in love with Daisy the hairdresser. Daisy is a handsome salon owner, who can do no wrong in the eyes of Nara because love has completely blinded her. Meanwhile, Nara is always shadowed by Kung, a chubby boy who can only be Nara's shadow because he does not want to alert her with his presence. So, for Nara, Kung does not exist. . There's no doubt as to whom Nara is going to choose between Daisy and Kung. But all is fair in love and game, since Daisy himself, is also involved with Jan a cool chic who make his heart melts. Jan often uses Daisy's salon as a shelter from the rain.
The conversations between Daisy and Jan seem to make them closer but it seems that their feelings are not mutual. Kung is trying to befriend Dan, the independent musician, who is obsessed with waiting for a girl. Dan often plays music when it rains because he has once met a girl and secretly hope that she will take shelter from the rain in front of him once again. Being close to Dan actually worked for Kung, since being around Kung, he is able to surprise Nara once in a while. May be Dan has unknowingly help Kung since his house has a great view to Nara's, and is perfect for Kung's stalking plans. No wonder why Kung is acting like he is Dan's best friend, but whether Dan also likes this friend, that may be another story. How will their love stories unfold? Will the rain brings sadness or washes away their griefs? Will Nara's first love bring her tears?
How will Kung's hopeless love and the situation of Daisy's the hairdresser and Jan turn out? When will Dan's wait for true love be over? The rhythm of their heart beats will be told through "Love in the Rain"