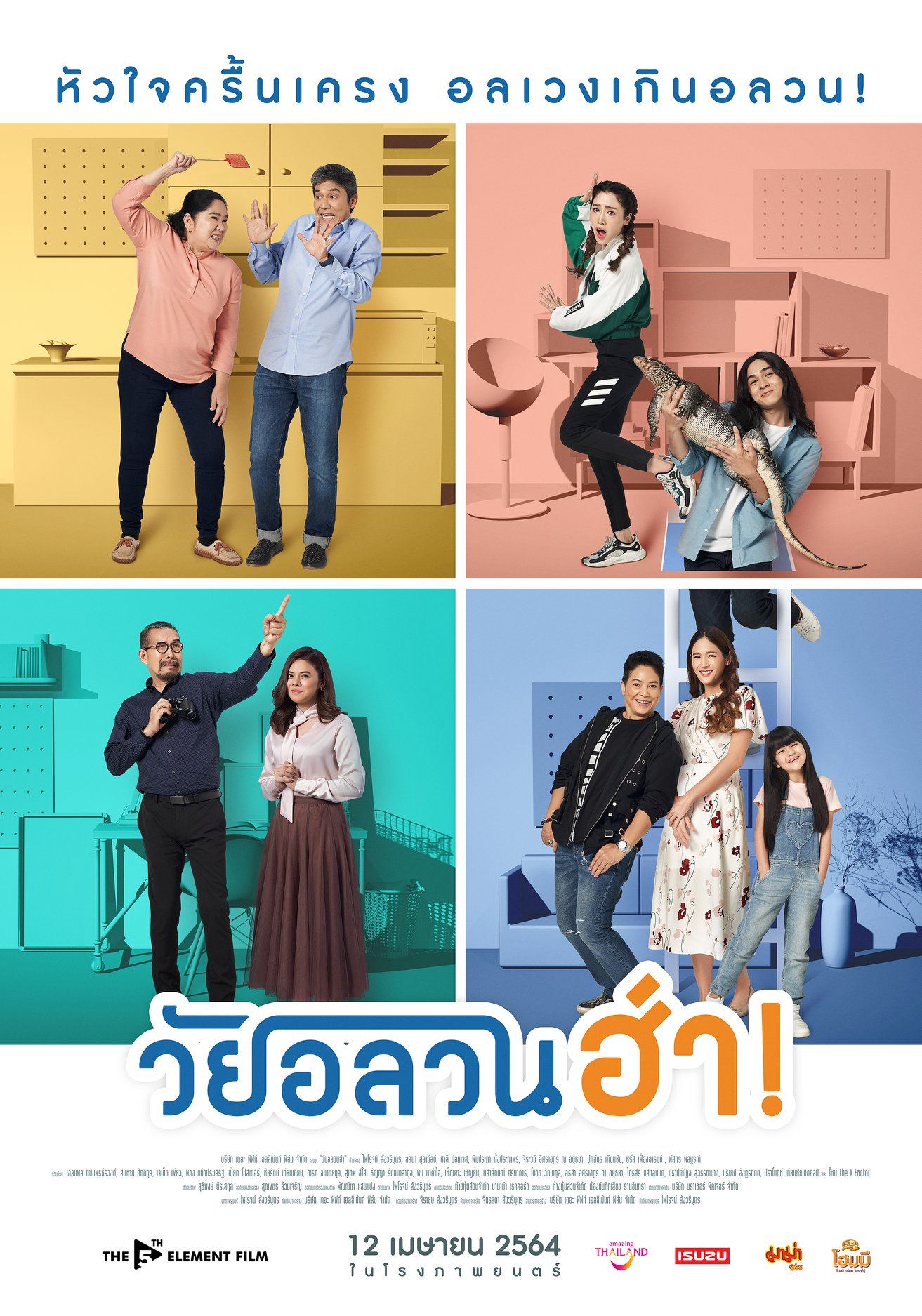 Film Year:
2021
Release Date:
12 April 2021
Running Time:
121 Mins
Genre:
Film Rating:
G
Contact (International)
M Pictures Co., Ltd.
234 Suzuki Avenue Building (Ratchayothin) Floor 13, Ratchadapisek Rd., Ladyao, Jatuchak, Bangkok 10900, Thailand
Tel: +66 2512 0300
Fax: +66 2512 0301, +66 2512 0302
Email: suwanneet@mpictures.co.th
Website: www.mpictures.co.th
Facebook: M Pictures
Director(s):
Cast:
Production Company / Distributor (Thailand):
Executive Producer(s):
Producer(s):
Screenwriter(s):
Cinematographer(s):
Editor(s):
Composer(s):
Synopsis:
A romantic romp between Tum and Oh. Though they have spent 45 years together, there were meager problems to tackle all along. After aunt Or came out as a tomboy, she falls in love with Tongjai, a millionaire widow with a lovely daughter. Or has to ask Tum, her lawyer, to make her dream come true. Um, an oversea graduate and a modern dance teacher, misunderstood Pakin, her own father. She blames him for having an affair with another woman, causing her mother to drive away to a deadly accident. She disobeys her father by dating with Toh, Tum and Oh's nephew. Will Toh overcome Pakin's discord and how all these escapades get resolved?
Contact (International)
M Pictures Co., Ltd.
234 Suzuki Avenue Building (Ratchayothin) Floor 13, Ratchadapisek Rd., Ladyao, Jatuchak, Bangkok 10900, Thailand
Tel: +66 2512 0300
Fax: +66 2512 0301, +66 2512 0302
Email: suwanneet@mpictures.co.th
Website: www.mpictures.co.th
Facebook: M Pictures