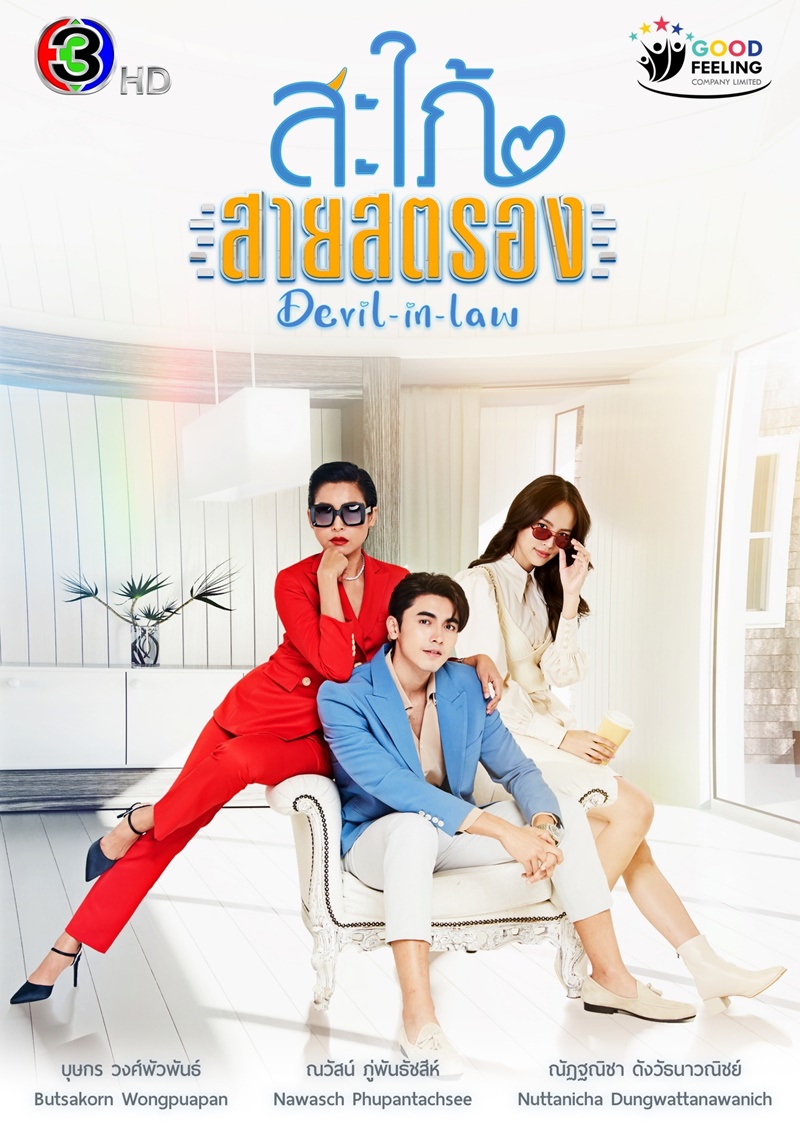 Film Year:
2023
Episodes:
17 EP
Channel:
Ch3Thailand
On air:
23/01/2023
Off air:
20/03/2023
Genre:
Film Rating:
G
Contact (International)
BEC World PCL. (Ch3Thailand)
3199 Maleenont Tower Floor 2, 3, 4, 8, 9, 10, 30-34, Rama IV Road, Klongton, Klongtoey, Bangkok 10110, Thailand
Tel: +66 2022 7395
E-mail: [email protected]
Website: www.becworld.com, www.ch3thailand.com, www.ch3plus.com
Director(s):
Cast:
Production Company:
Producer(s):
Screenwriter(s):
Synopsis:
All this happens after the funeral of Srikanda, Pawinee's passing sister. Srikanda asked Pawinee before her death that Nik, Srikanda's son must be under the care of Pawinee only! But Noppanai made a promise to himself that he won't give his son to others. He also doesn't believe that his mother, Madame Nuan, is behind all these complications. Pawinee challenges Noppanai to enter a wedlock with her, so she could be a lowly daughter-in-law of Madame Nuan like her sister did, and could reveal the true evil behind the face of Madame Nuan. The battle between a mother-in-law and daughter-in-law in the Society 5.0 then begins.
Contact (International)
BEC World PCL. (Ch3Thailand)
3199 Maleenont Tower Floor 2, 3, 4, 8, 9, 10, 30-34, Rama IV Road, Klongton, Klongtoey, Bangkok 10110, Thailand
Tel: +66 2022 7395
E-mail: [email protected]
Website: www.becworld.com, www.ch3thailand.com, www.ch3plus.com