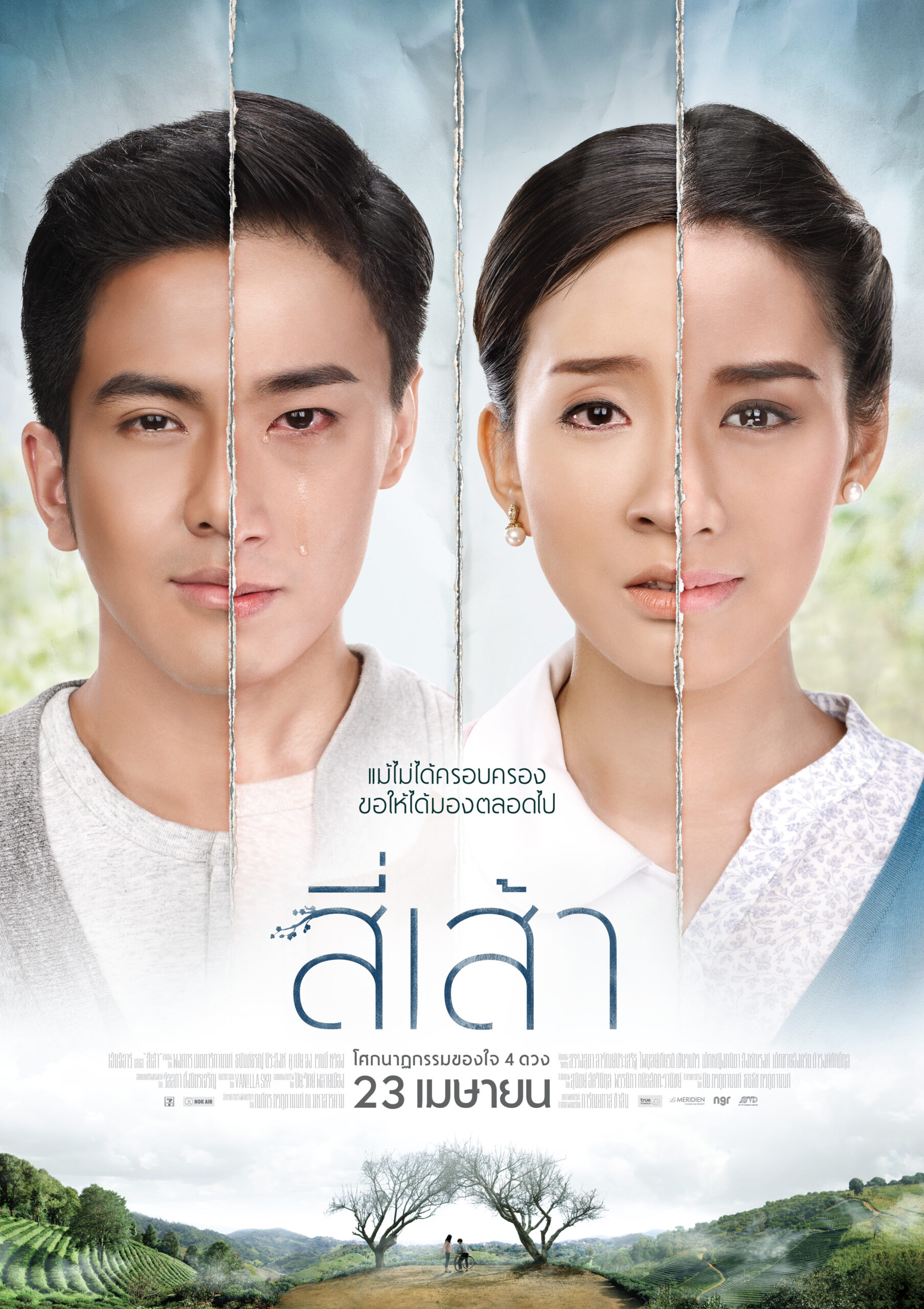 Film Year:
2015
Release Date:
23 April 2015
Running Time:
104 Mins
Genre:
Film Rating:
13+
Contact (International)
NGR Co., Ltd.
1 Soi Sannibat-thesbal, Rajdapisek Road, Chankasem, Jatujak,Bangkok 10900, Thailand
Tel: +66 2513 2644
Fax: +66 2512 5535
Facebook: NGR
Director(s):
Cast:
Production Company / Distributor (Thailand):
Executive Producer(s):
Producer(s):
Screenwriter(s):
Cinematographer(s):
Editor(s):
Composer(s):
Synopsis:
Wei, Xing, and Xiaoping grow up in Doi Maesalong, Chiang Rai. Wei and Xing are with their grandmother, with Xiaoping being Wei's fiance according to their parents' last wishes. But Wei only has Xing in his heart and sees Xiaoping as a friend while Xing is dating Kamol who she gets to know through Xiaoping. When the four of them finally graduate, Xing insists she will marry Kamol and take care of him who is now blind. Because of that, Wei tries every way to win Xing's heart.
Contact (International)
NGR Co., Ltd.
1 Soi Sannibat-thesbal, Rajdapisek Road, Chankasem, Jatujak,Bangkok 10900, Thailand
Tel: +66 2513 2644
Fax: +66 2512 5535
Facebook: NGR