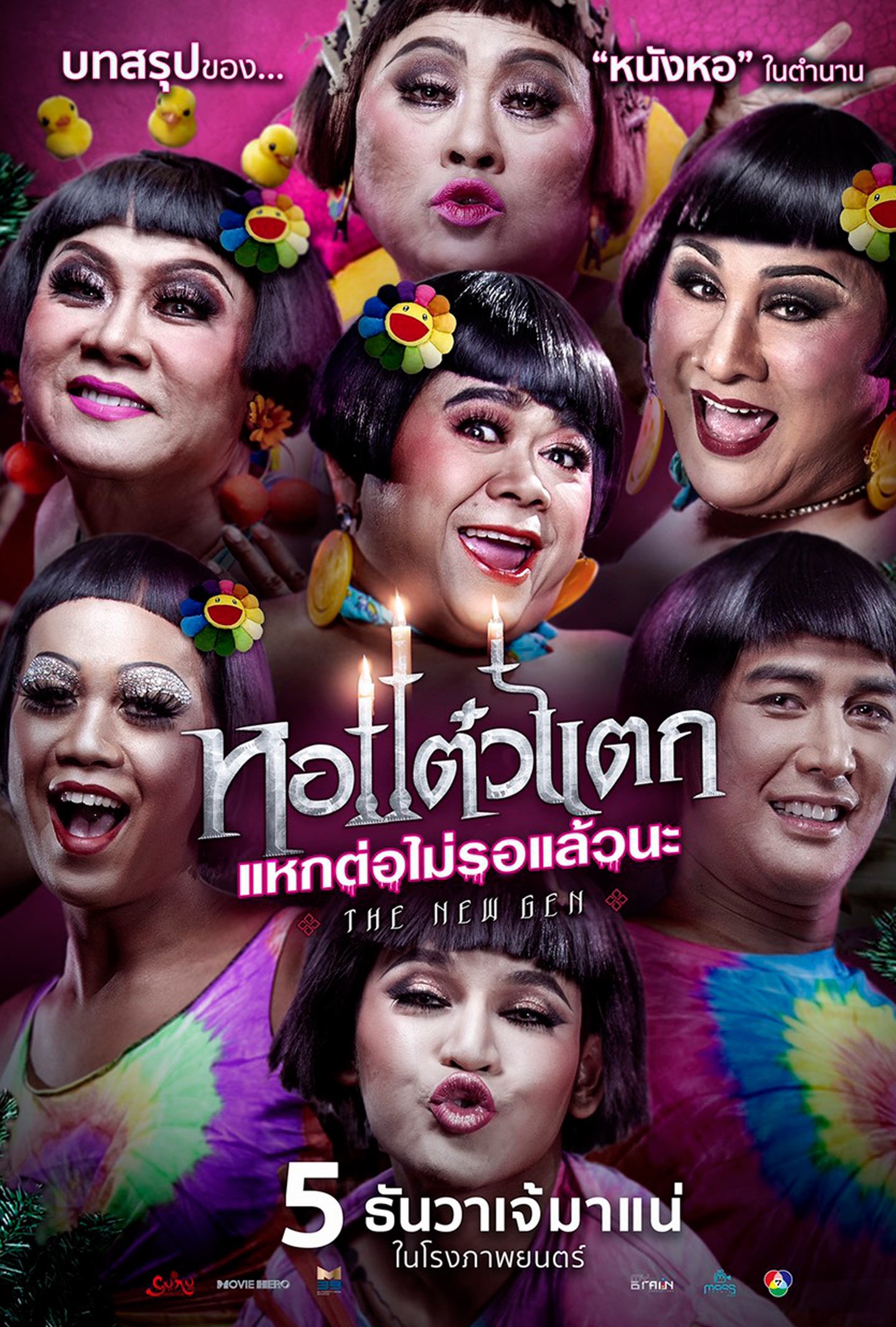 Film Year:
2018
Release Date:
5 December 2018
Running Time:
103 Mins
Genre:
Film Rating:
18+
Contact (International)
M Pictures Co., Ltd.
234 Suzuki Avenue Building (Ratchayothin) Floor 13, Ratchadapisek Rd., Ladyao, Jatuchak, Bangkok 10900, Thailand
Tel: +66 2512 0300
Fax: +66 2512 0301, +66 2512 0302
Email: suwanneet@mpictures.co.th
Website: www.mpictures.co.th
Facebook: M Pictures
Director(s):
Cast:
Production Company / Distributor (Thailand):
Executive Producer(s):
Producer(s):
Screenwriter(s):
Cinematographer(s):
Editor(s):
Composer(s):
Synopsis:
Jae Taew and her son Ahkoy, Jae Moddam and Pancake, a grumpy but kind plump ghost fall into another mess when Jae Payoon, their rival, is released from prison after getting charged by Panda, Pancake's sister under a murder in dormitory case. Jae Payoon is accompanied by Khonpetch, her new boy. But before the chaos, a mysterious Indian man tells them that they are the lucky ones to win a big and luxurious palace. They are very excited on the news unaware that this palace is haunted. Pancake also has a chance to reborn under a certain condition delivered by a pair of Angels of Death.
Contact (International)
M Pictures Co., Ltd.
234 Suzuki Avenue Building (Ratchayothin) Floor 13, Ratchadapisek Rd., Ladyao, Jatuchak, Bangkok 10900, Thailand
Tel: +66 2512 0300
Fax: +66 2512 0301, +66 2512 0302
Email: suwanneet@mpictures.co.th
Website: www.mpictures.co.th
Facebook: M Pictures