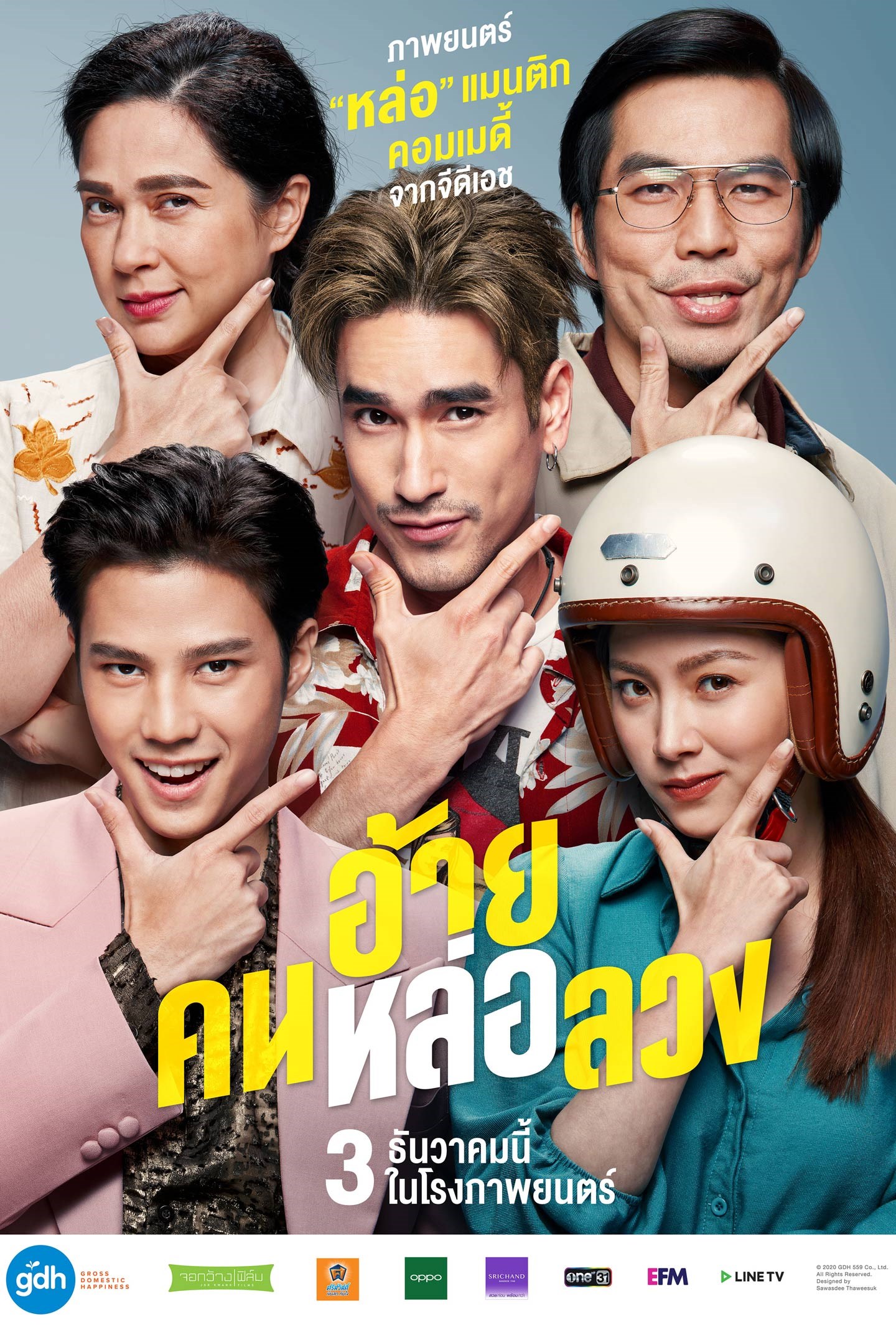 Film Year:
2020
Release Date:
3 December 2020
Running Time:
128 Mins
Genre:
Film Rating:
G
Contact (International)
GDH 559 Co., Ltd.
92/11 Soi Sukhumvit 31 (Sawasdee), Klongtonnue, Wattana, Bangkok 10110, Thailand
Tel: +66 2662 3404
Fax: +66 2662 3405
E-mail: inter@gdh559.co.th
Website: www.gdh559.com
Facebook: gdh559
Director(s):
Cast:
Production Company / Distributor (Thailand):
Executive Producer(s):
Producer(s):
Screenwriter(s):
Cinematographer(s):
Editor(s):
Composer(s):
Synopsis:
Tower is a suave con-artist who gives himself away accidentally while trying to con Ina, a goofy banker, out of some money. After Ina catches Tower red handed, she proposes a deal for her not to report Tower to the police. In exchange, Tower must agree to use his skills to con Petch. Petch is the ex-boyfriend who tricked Ina into borrowing money to pay his tuition, then left her hanging in the wind owing 100,000s in debt.
The mission takes on a whole new level when Tower changes the plan from conning 100,000s to millions. This con job will take a team made up of Ms. Nongnuch, Ina's high school teacher who pretends to be a foxy businesswoman, and Mr. Jone, Tower's brother, a thief who has a long history with the law.
But even before the plan gets off to a start, Ina has a change of heart about Tower. Will Ina be fooled twice, or is it her fate to keep meeting gorgeous con artists?
Contact (International)
GDH 559 Co., Ltd.
92/11 Soi Sukhumvit 31 (Sawasdee), Klongtonnue, Wattana, Bangkok 10110, Thailand
Tel: +66 2662 3404
Fax: +66 2662 3405
E-mail: inter@gdh559.co.th
Website: www.gdh559.com
Facebook: gdh559