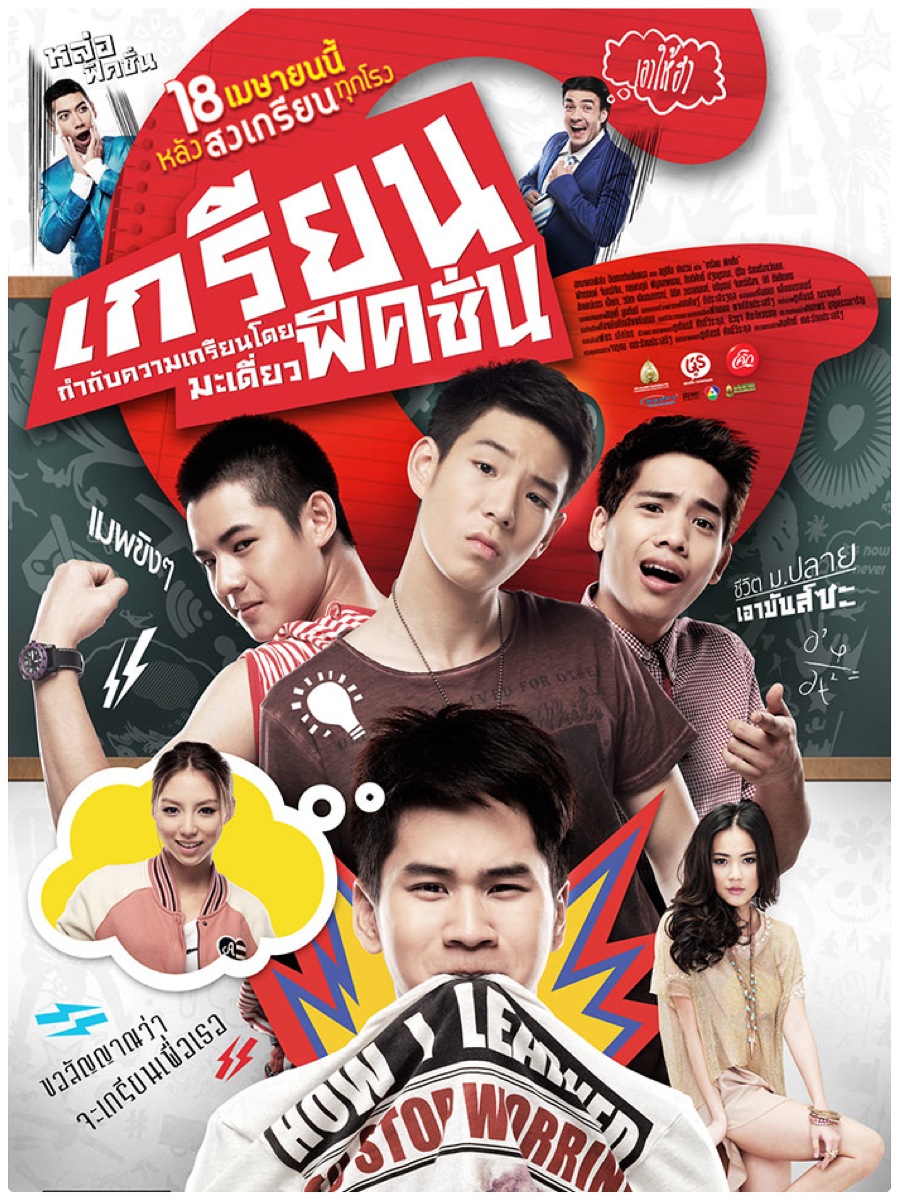 Film Year:
2013
Release Date:
17 April 2013
Running Time:
133 Mins
Genre:
Film Rating:
G
Director(s):
Cast:
Production Company / Distributor (Thailand):
Executive Producer(s):
Producer(s):
Screenwriter(s):
Cinematographer(s):
Editor(s):
Composer(s):
Synopsis:
As a group of high school teens fools around with viral video along with social media trends on You tube, the group called "the Dudes", gained rapid popularity in school. The Gang consists of Tee (the nerdy script writer), Oat (the handsome director), Mon (the funny lead) and Mone (the lead understudy). The gang became famous with their pranks but it did not take long for things to get out of hand.
Unexpectedly, Tee has to co-star with Ploydao, who is Tee's dream girl and the most popular girl in school, in the annual school play, which leads to the beginning of the bad luck for the gang. During the play, Tee embarrassed Ploydao which led to her mysterious disappearance for weeks due to shame. The gang was sacked from the Drama club and Tee was traumatized by the unfortunate event. Miss Daengtoi, the club advisor, is extremely upset and believes the gang is the school's worst nightmare.
It is time for the gang to salvage their reputation and win back their popularity in school with the help from the seniors and Mr. Sanae. He is a super geeky teacher who seems to be more interested in Thip, Tee's elder sister, who is head over heels with her new boyfriend, Ket than to care about her brother. Typical teenage lives are never ever easy, since they have to face the girls, the break ups, the make ups, the pranks, or the exams cramming.