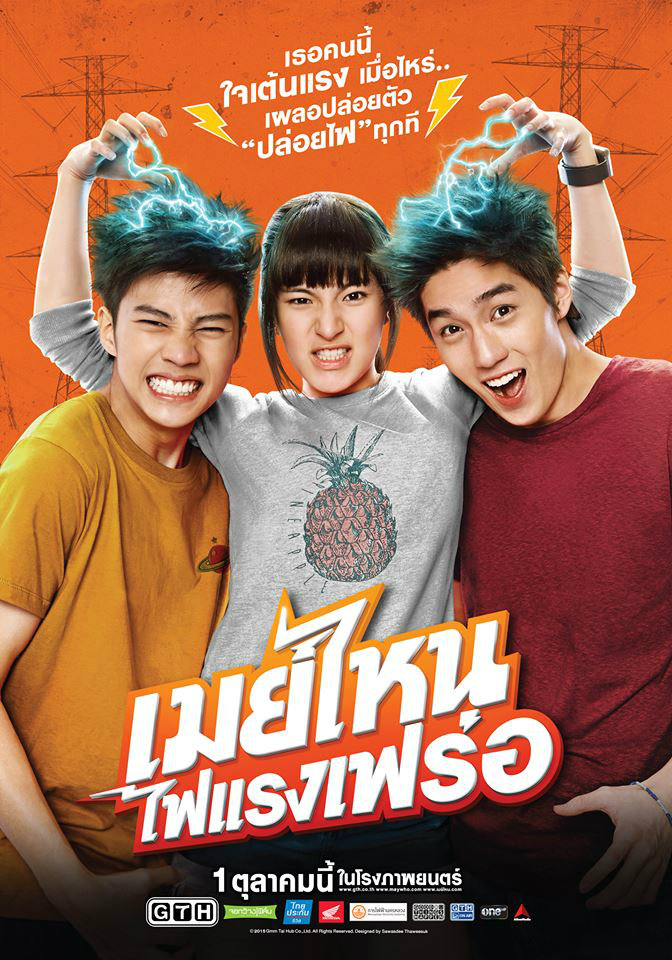 Film Year:
2015
Release Date:
1 October 2015
Running Time:
120 Mins
Genre:
Film Rating:
G
Director(s):
Cast:
Production Company / Distributor (Thailand):
Executive Producer(s):
Producer(s):
Screenwriter(s):
Cinematographer(s):
Editor(s):
Composer(s):
Synopsis:
Pong, an 11th grade student, belongs to the lowest ranking type in his school. Everything about him is too ordinary. Even if there's no one but him on a stand, most likely he would still be overlooked. Being unnoticeable is okay if Pong does not have a secret crush on Ming and Ming does not sit comfortably among the top of the highest. Meanwhile, Maynai chooses to stay away from others because every time she feels frightened or excited and her heart beats fast, her body will release electricity like an electric eel. Maynai is in love with 12th grade star Fame, and has produced some uncontrollable voltages because of that. Accidentally, Pong gets to know Maynai's secrets, both of the heart and the body. He promises to keep them and the two end up helping each other to do the seemingly impossible task – winning the hearts of the school's stars.