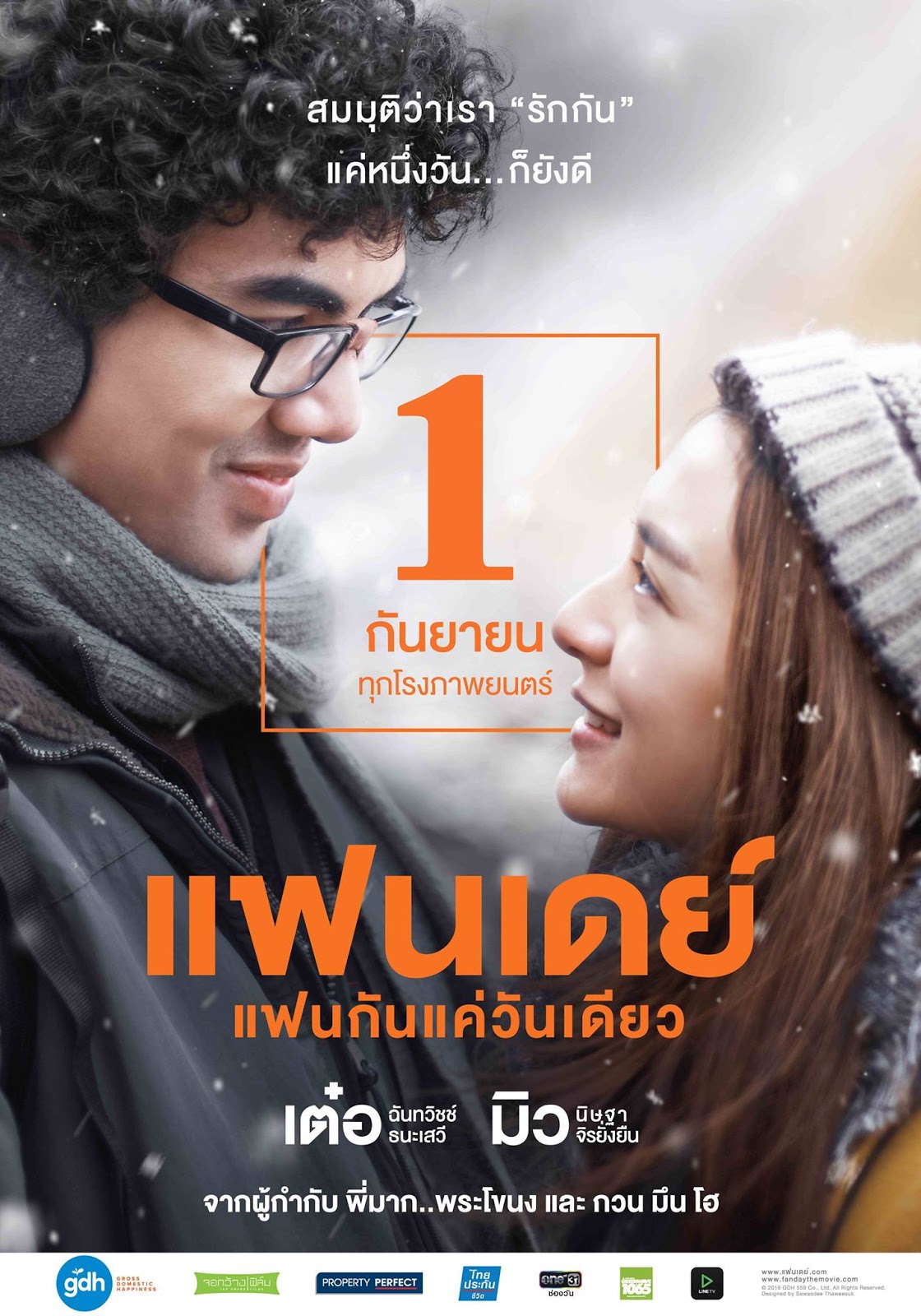 Film Year:
2016
Release Date:
1 September 2016
Running Time:
136 Mins
Genre:
Film Rating:
G
Director(s):
Cast:
Production Company / Distributor (Thailand):
Executive Producer(s):
Producer(s):
Screenwriter(s):
Cinematographer(s):
Editor(s):
Composer(s):
Synopsis:
Denchai is a geeky 30-year-old IT officer whose existence is only acknowledged when his colleagues, who often forget his name, need tech support. His world is flipped upside down when he goes to fix a printer for a new girl in the marketing department named Nui. She gets his name correct, making him feel valued once again and from that moment, Denchai falls head over heels for Nui, but only admires her secretly from afar, since he knows that Nui is out of his league.
Things take a strange turn while they are on a company outing in Hokkaido. Denchai makes a wish at the resort's landmark Lucky 'N Love Bell for Nui to be his girl for just one day. He may get his chance after she suffers an accident and is diagnosed with TGA (Transient global amnesia), a rare temporary memory loss disorder which lasts for just one day. Denchai decides to tell Nui a lie: he is her boyfriend and they had plans to travel around Hokkaido together. Ethics aside, will Denchai get his dream girl, if only for just one day?