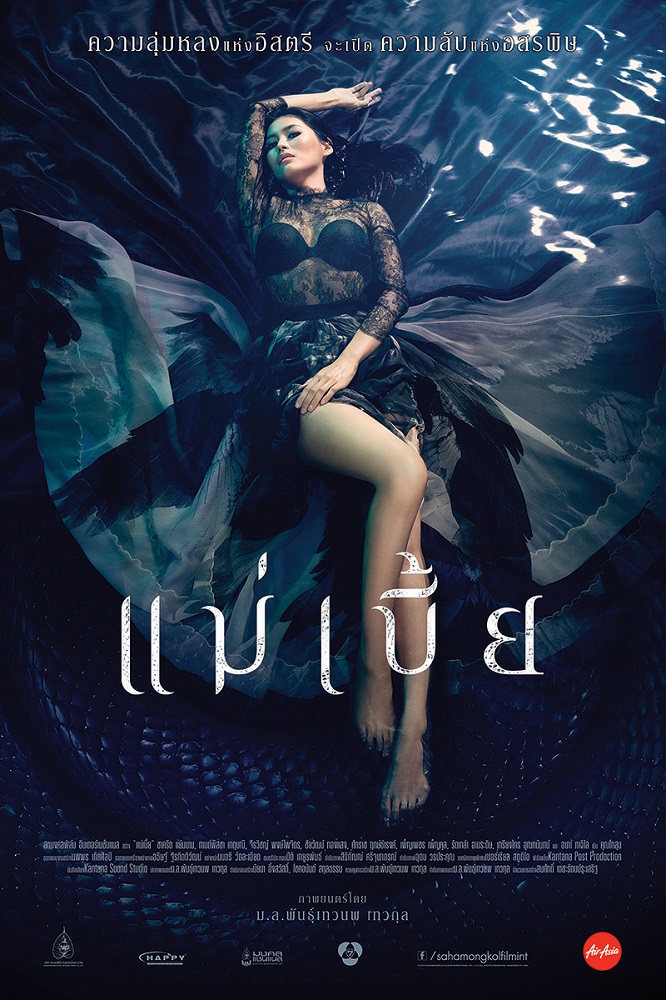 Film Year:
2015
Release Date:
17 September 2015
Running Time:
118 Mins
Genre:
Film Rating:
18+
Director(s):
Cast:
Production Company / Distributor (Thailand):
Executive Producer(s):
Producer(s):
Screenwriter(s):
Cinematographer(s):
Editor(s):
Composer(s):
Synopsis:
Chanachon is a real estate tycoon who wants to buy an exotic Thai-style house on the bank of a river in Suphanburi. There, he becomes obsessed with the place and its owner, the beautiful and tempting Mekhla, both seem to be guarded by a giant snake. The obsession affects his married life and gets him deeper and deeper into unexplainable darkness. Old man Tim is the only one who knows everything behind the mystery of the place, Mekhla, the snake, and Chanachon's past that lures him to his destiny.