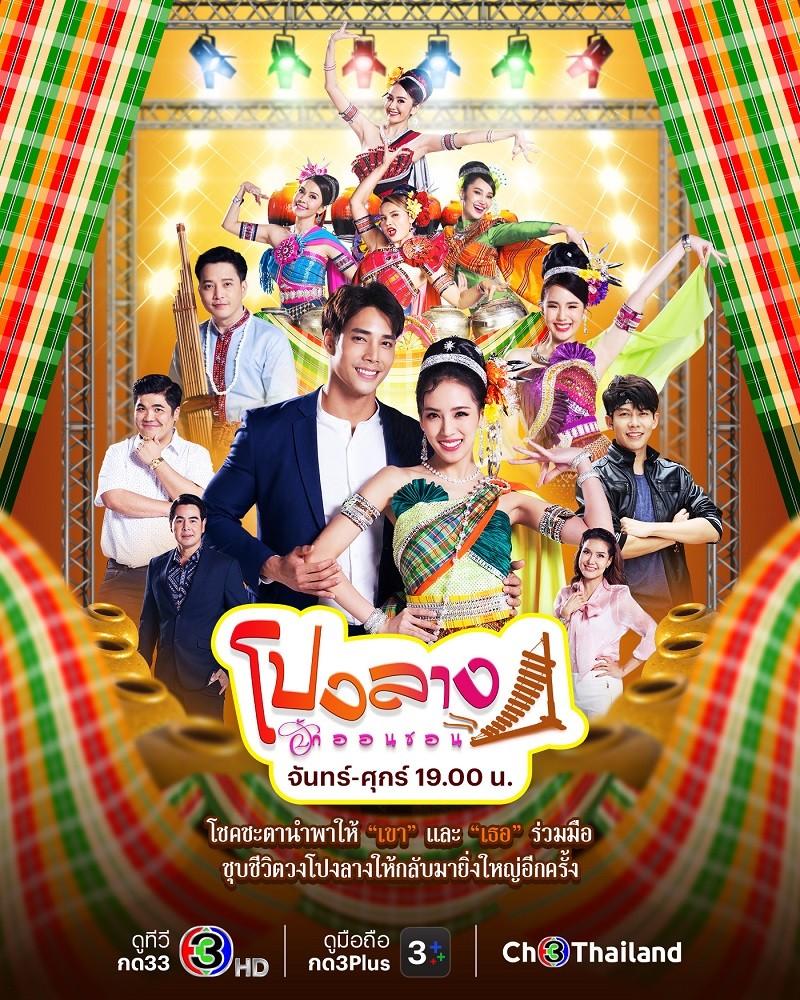 Film Year:
2023
Release Date:
10 April 2023
Episodes:
32 EP
Channel:
Ch3Thailand
On air:
10/04/2023
Off air:
24/05/2023
Genre:
Film Rating:
G
Contact (International)
BEC World PCL. (Ch3Thailand)
3199 Maleenont Tower Floor 2, 3, 4, 8, 9, 10, 30-34, Rama IV Road, Klongton, Klongtoey, Bangkok 10110, Thailand
Tel: +66 2022 7395
E-mail: [email protected]
Website: www.becworld.com, www.ch3thailand.com, www.ch3plus.com
Director(s):
Cast:
Production Company:
Producer(s):
Screenwriter(s):
Synopsis:
Fate brings Plengpin, a smart, just and pretty girl who loves the art of Ponglang, to Onson Ponglang Isan troupe under the management of Bhumi against her parents' will. However, Ponglang performance is not her only dream. Plengpin also wants to seek revenge for her wrongly accused parents without realizing that the troupe will lead her to a grave danger and chaos.
Contact (International)
BEC World PCL. (Ch3Thailand)
3199 Maleenont Tower Floor 2, 3, 4, 8, 9, 10, 30-34, Rama IV Road, Klongton, Klongtoey, Bangkok 10110, Thailand
Tel: +66 2022 7395
E-mail: [email protected]
Website: www.becworld.com, www.ch3thailand.com, www.ch3plus.com