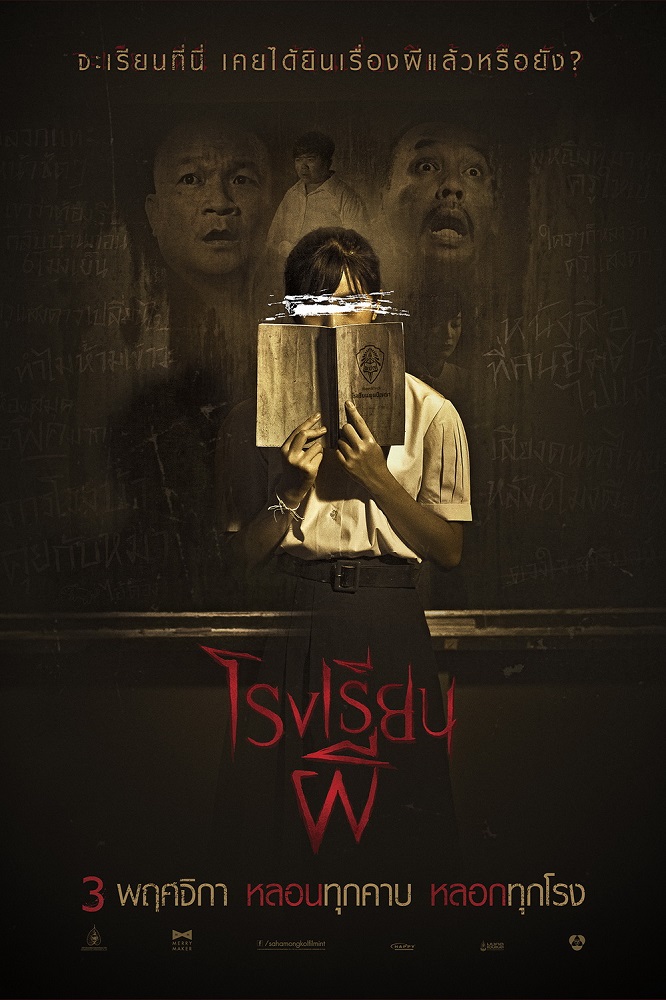 Film Year:
2016
Release Date:
25 August 2016
Running Time:
98 Mins
Genre:
Film Rating:
13+
Director(s):
Cast:
Production Company / Distributor (Thailand):
Executive Producer(s):
Producer(s):
Screenwriter(s):
Cinematographer(s):
Editor(s):
Composer(s):
Synopsis:
Every school has its tales. The mysteries, stories about dead people, about ghosts.
The horror stories of this school start at the beginning of the new semester, when Aey, Er, Den, Pop, and Don, the gang of nasty students sneak out of the boring orientation to share horror stories with one another. Not only telling scary stories, but they do it in the most haunting room in the school. It's a dare to test the member's courage.