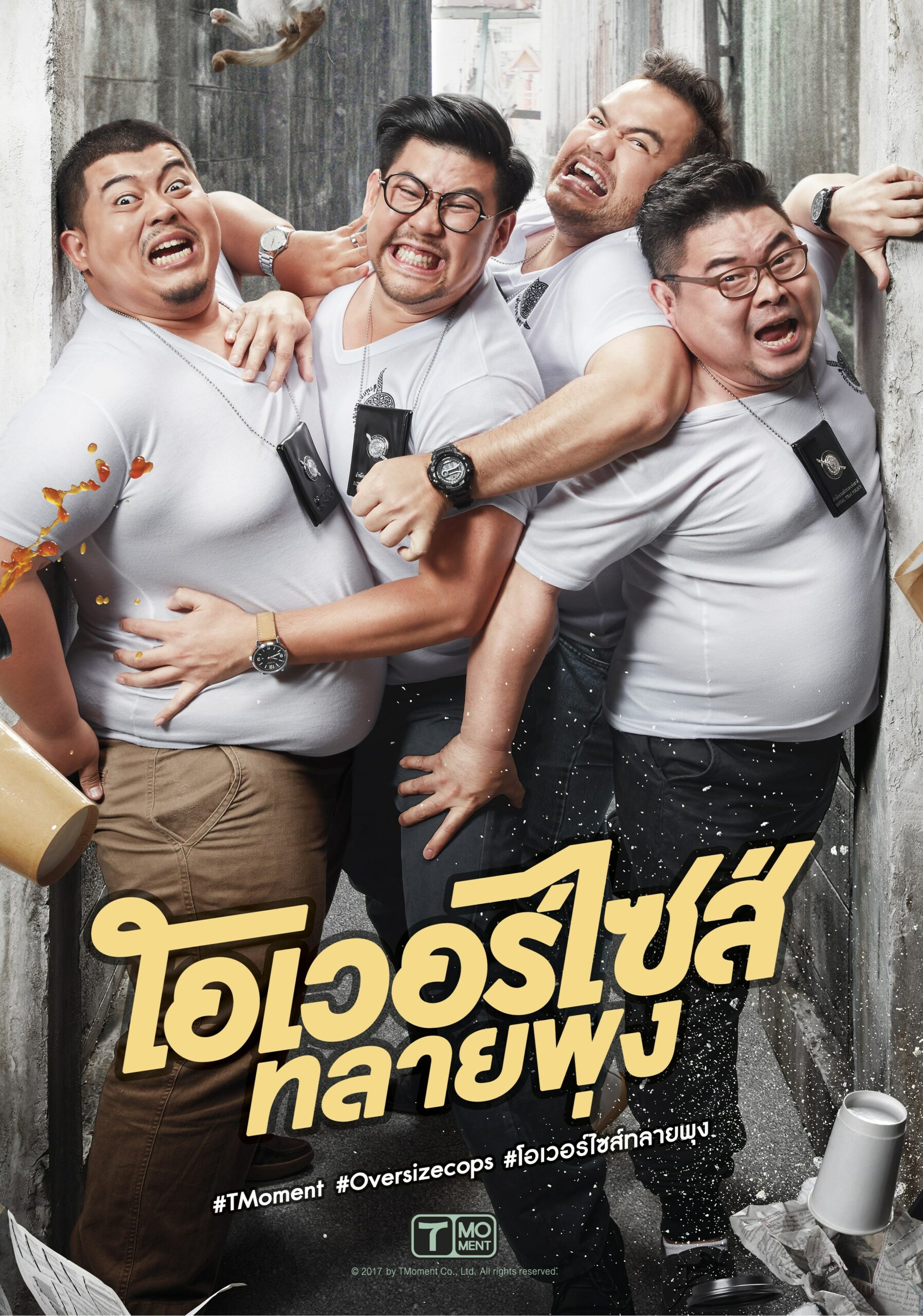 Film Year:
2017
Release Date:
23 March 2017
Running Time:
100 Mins
Genre:
Film Rating:
13+
Director(s):
Cast:
Production Company / Distributor (Thailand):
Executive Producer(s):
Producer(s):
Screenwriter(s):
Cinematographer(s):
Editor(s):
Composer(s):
Synopsis:
Can and his three cop friends became the worst shame to Thailand's Police ever in the history since they were too fat and too slow to catch the robber in the latest news headline. The four chubby cops need to face penalty and hence to shed off lots of weight to regain a better image of Thai police through extreme training courses within 3 months. However, the training turns more exciting when a pretty Zumba dance trainer, Meen, is added into the mission.
Worse robbery continuously occurred where a bank van with hundred grand of dollars was robbed without any trace. The four sergeants need to shape up and, at the same time, to investigate the crime. It is three months of four funny chubby cops gone wild to fight criminals. The deadline of losing weight is approaching but the criminal mystery is yet unsolved. How could the big guys survive the lowest of their career?