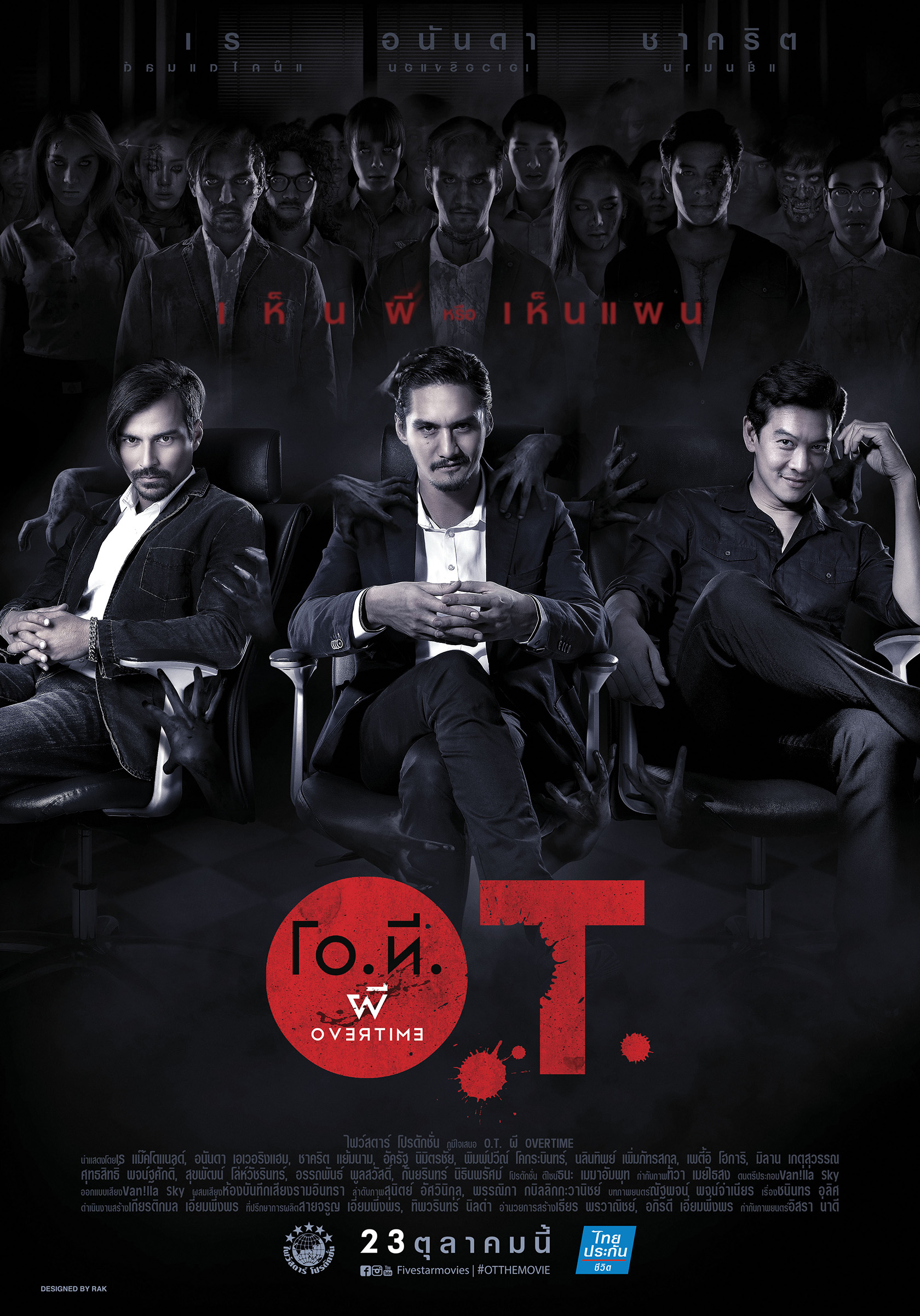 Film Year:
2014
Release Date:
23 October 2014
Running Time:
103 Mins
Genre:
Film Rating:
15+
Director(s):
Cast:
Production Company / Distributor (Thailand):
Executive Producer(s):
Producer(s):
Screenwriter(s):
Cinematographer(s):
Editor(s):
Composer(s):
Synopsis:
A three-part 3d horror movie. "Third Night": A motorcycle gang leader was killed in what appeared to be a road accid O.T. Ghost Overtime continues the story from O.T., the third part in the omnibus 3 A.M. 3D. After being spooked by the ghosts in their office, Karan and Tee have made it out alive, though they now suffer hallucination and paranoia. They can't use the elevator, and they have to constantly check if the person standing next to them is actually a human and not a ghost. But still, the two bosses continue to play ghost-pranks on their employees. This time, they're joined by a new partner Bodin. They tease and spook the staff who stay late in the evening to claim overtime. But things always get spookier late at night in this unusual company.