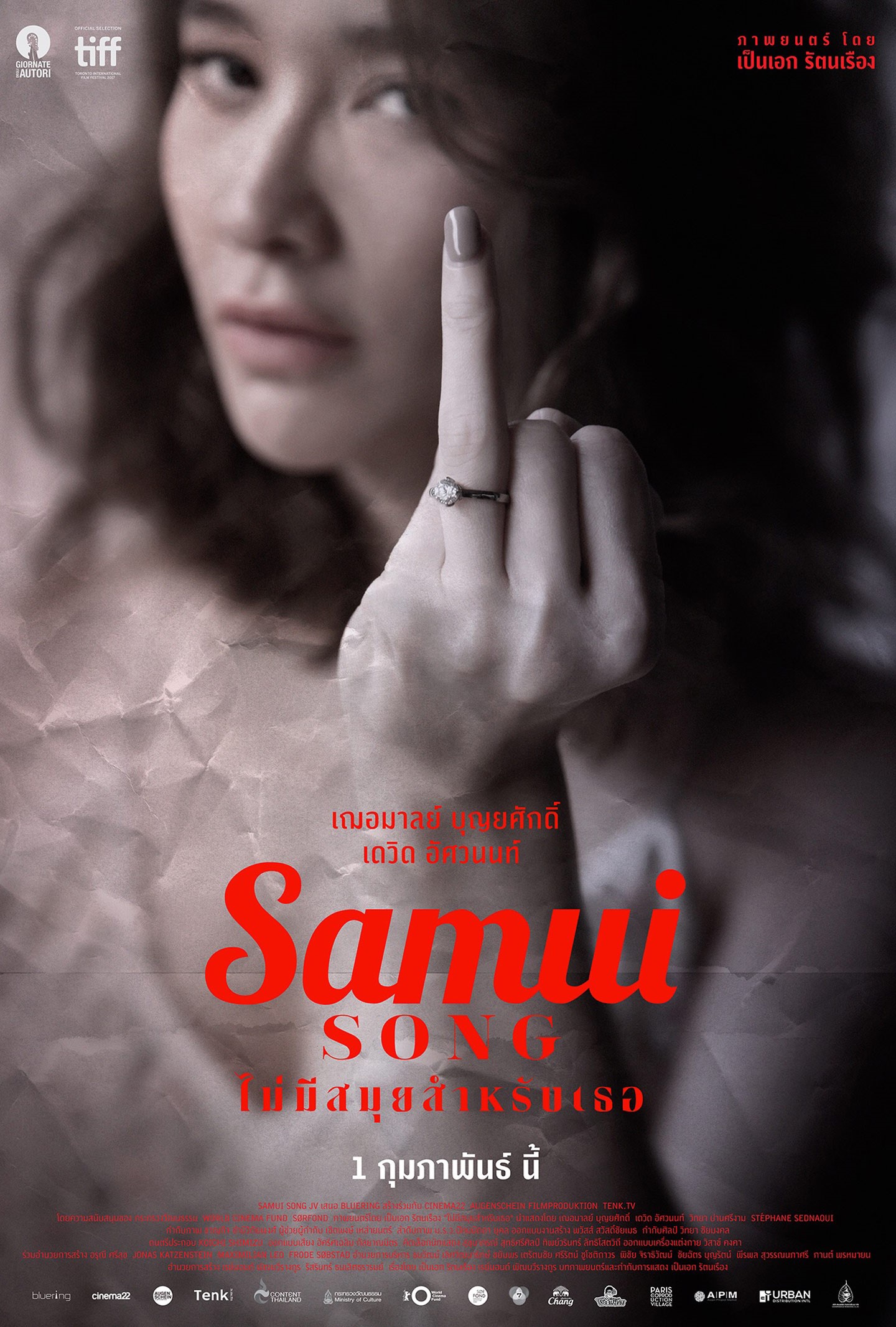 Film Year:
2018
Release Date:
1 February 2018
Running Time:
108 Mins
Genre:
Film Rating:
18+
Director(s):
Cast:
Production Company / Distributor (Thailand):
Executive Producer(s):
Producer(s):
Screenwriter(s):
Cinematographer(s):
Editor(s):
Composer(s):
Awards / International Film Festivals:
Nominee
Fedeora Award – Best Film (Venice Days) / Venice Film Festival 2017
Gold Hugo – Best Feature / Chicago International Film Festival 2017
Contemporary World Cinema Programme / Toronto International Film Festival 2017
Masters of Cinema Section / CPH PIX 2017
Masters Section / Haifa International Film Festival 2017
A Window on Asian Cinema / Busan  International Film Festival 2017
Special Screening / Tokyo Filmex 2017
Asian Vision / Singapore International Film Festival 2017
Global Vision  / Hong Kong International Film Festival 2018
Synopsis:
Viyada, a Thai soap opera actress in her 30s, is married to Jerome, a rich foreign national. Though their marriage started out happily, Jerome has lately become increasingly controlling as he gets more involved with Buddhakaya, an alternative religious sect founded by a powerful figure named the Holy One, whom Jerome reveres.
However, Viyada is not a follower. Soon the abbot also comes to visit the couple's household. But his latest visit with Viyada leaves the woman violated and shaken. She believes that Jerome might have even consented to this violation. This is precisely when Viyada meets Guy Spencer, a suave drifter with a shady past whom she encounters at a hospital canteen. He insinuates himself towards her and, in a moment of weakness, she agrees to his offer to have her husband killed–for a price.