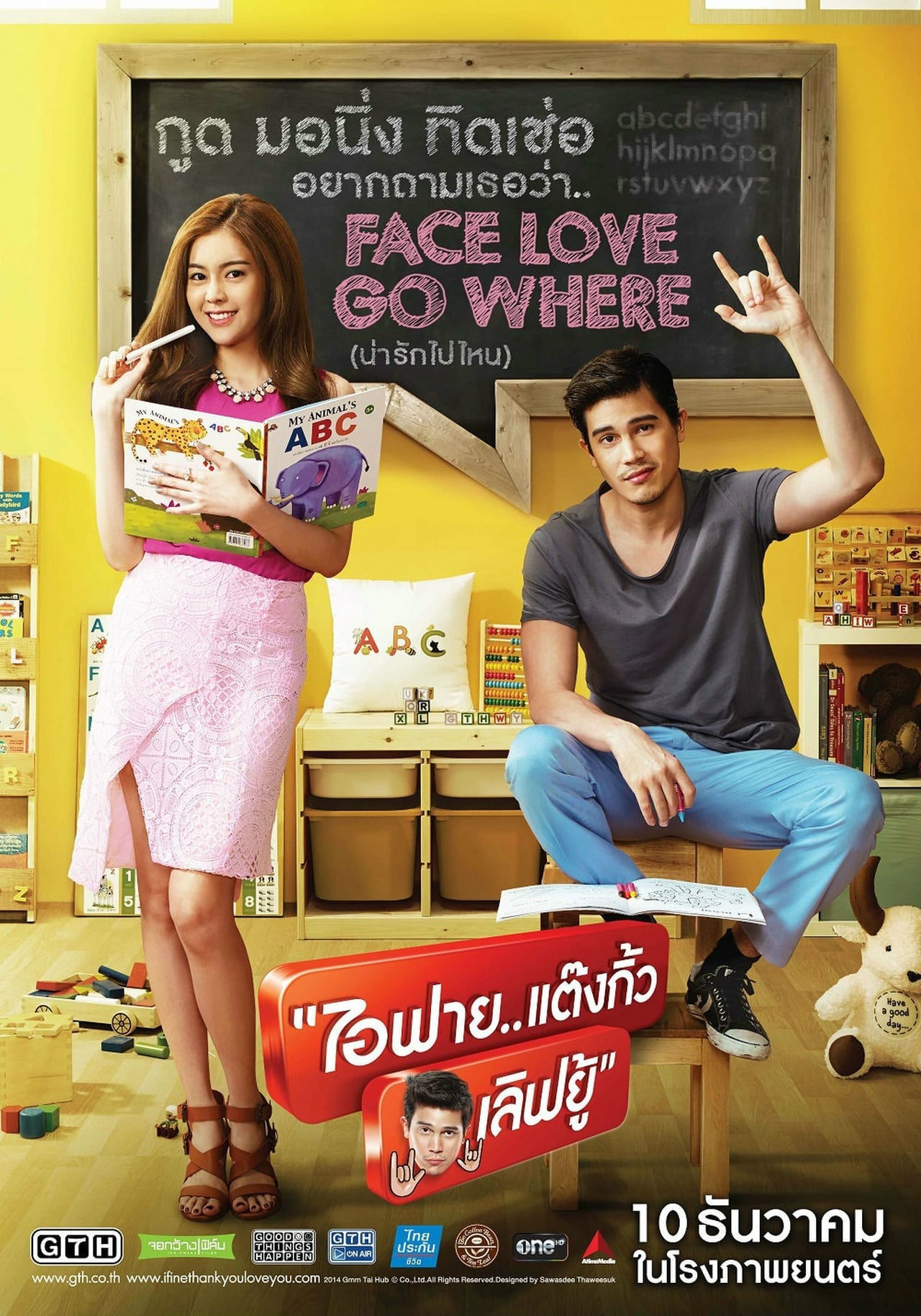 Film Year:
2014
Release Date:
10 December 2014
Running Time:
121 Mins
Genre:
Film Rating:
G
Contact (International)
GDH 559 Co., Ltd.
92/11 Soi Sukhumvit 31 (Sawasdee), Klongtonnue, Wattana, Bangkok 10110, Thailand
Tel: +66 2662 3404
Fax: +66 2662 3405
E-mail: inter@gdh559.co.th
Website: www.gdh559.com
Facebook: gdh559
Director(s):
Cast:
Production Company / Distributor (Thailand):
Executive Producer(s):
Producer(s):
Screenwriter(s):
Cinematographer(s):
Editor(s):
Composer(s):
Synopsis:
Pleng, an English tutor, is going through a headache when, in exchange of a brandname bag, she has to translate one of her foreign students' recorded voice to her boyfriend to break up with him. The dumped Thai boyfriend Yim blames it all on her but becomes her student soon later 'cause he wants to follow his ex to America and win her back. They use a cafe as their classroom, and their class makes such slow progress that Pleng tries every single way to teach Yim. They start to see each other in new light as time goes by. What will become of the tutor and her student this time?
Contact (International)
GDH 559 Co., Ltd.
92/11 Soi Sukhumvit 31 (Sawasdee), Klongtonnue, Wattana, Bangkok 10110, Thailand
Tel: +66 2662 3404
Fax: +66 2662 3405
E-mail: inter@gdh559.co.th
Website: www.gdh559.com
Facebook: gdh559