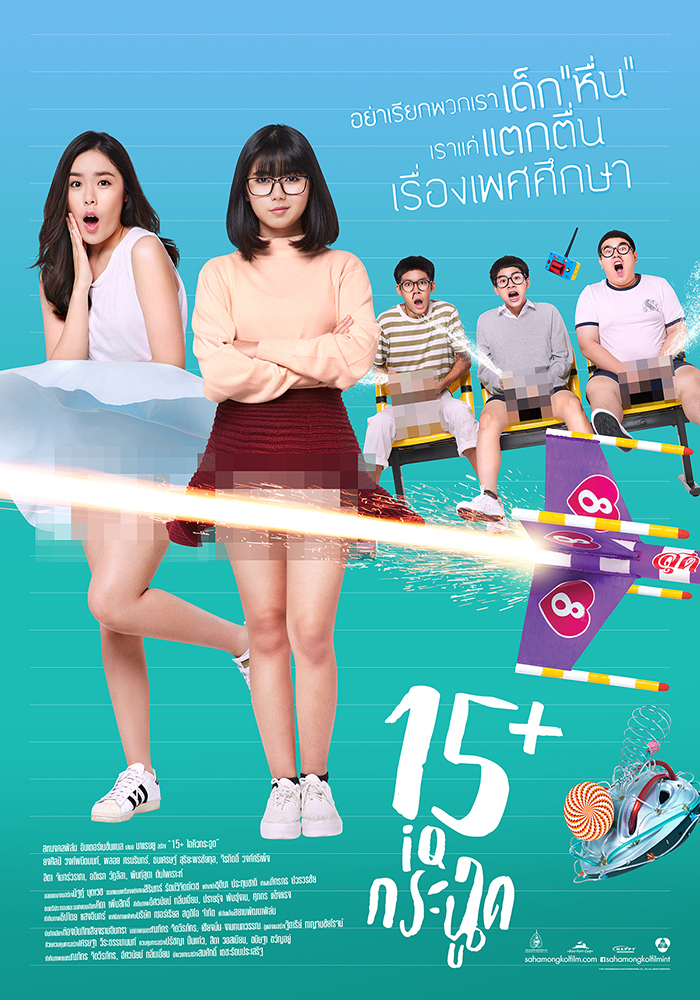 Film Year:
2017
Release Date:
3 August 2017
Running Time:
104 Mins
Genre:
Film Rating:
15+
Director(s):
Cast:
Production Company / Distributor (Thailand):
Executive Producer(s):
Producer(s):
Screenwriter(s):
Cinematographer(s):
Editor(s):
Composer(s):
Synopsis:
A gang of nerdy boys like "Charlardlert", "Curly" and "Dully" are in the adolescent period. The only thing that occupies their minds are sex and love, which they don't understand and would love to experience.
Their curiosities led them through an adventure of a life time through laughters and lessons. The three must turn their brainy skills to win the love of a lifetime for Charlardlert. To gain an attention of the Cherry, the girl of his dream, they must win the 1st prize in the yearly "Sciences Project".
However, there is one big obstacle to their plan in a young girl name Sudarat who is the team nemesis who wins the award every year."
They plan to use evil mission code name "Sense Estimate eXecution" to trap Sudarat into an affair with Charlardlert so she will not be able to concentrate on her project. If they can achieve that, the champion prize will be in their hands together with both girls' heart. But with the advancement of the plan, the hilarious mishaps keep growing until they are able to learn the experience of the young, learning through trials and errors and the responsibilities of the grown ups.